I went to Singapore on 2005 during Christmas. The Orchard Road was so crowded and the Christmas decorations were so nice and splendid. So I decided to discover the Christmas decoration in town in order to gratify my photo-shooting desires.


ONE UTAMA

One Utama set up a special Mickey Club House and organized a series of events including the colouring competition for kids, the photo-shooting session with Mickey, Minnie and Donald and etc. I was only interested in one of the activities. It was definitely the photo-shooting session but I missed it because all the cartoon characters ran away on the day I went to One Utama as they didn't want to take picture with "kids-face adult".

Actually it was the rest day of the photo-shooting session. Damnit! I wanna cry already………….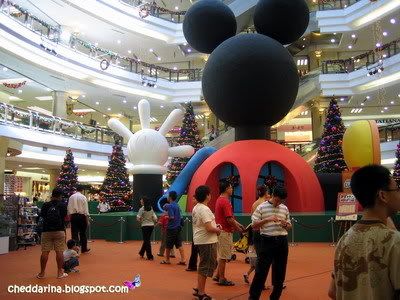 Mickey Club House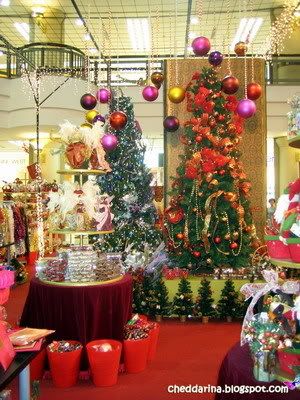 The booth set up to sell christmas decoration items

But I was able to catch the Santa Claus and forced him to take a photo with me by threatening him that I would rob all his presents….. Ha Ha Ha. He had no choice and nodded his big head finally.







MID VALLEY



"Snow-White Christmas" decoration in Mid Valley on 2005 made me falls in love with Christmas because it triggered me to explore the Christmas decorations in different places. Due to the various-reasons constraints, I could only go to Singapore to celebrate my first ever Christmas in overseas on 2005. (At least I crossed the sea and my passport was chopped) You know RM 300 is unworthy if you just get the passport chopped for 1 or 2 pages.

Although I don't like to eat candies (cos my mum told me not to eat sweets given by strangers and sweets would decay my tooth), but I love the candies and biscuits decoration in Mid Valley. I liked the Christmas-feel here. It made me wanna yell that "Christmas is finally landed in Malaysia!"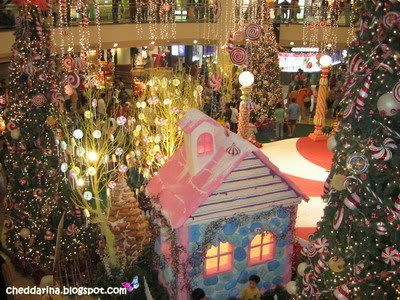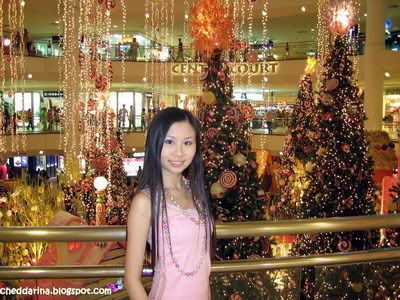 So many candies........ So sweet and so attractive until your camera will die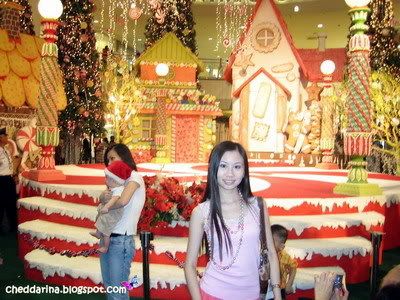 Biscuit houses... So yummy



Mum is not here..... The security guard is not here too. Let me bite the super big candy with my mouse's mouth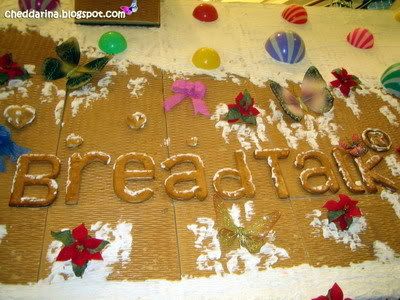 The largest Christmas Gingerbread House in Malaysia by Bread Talk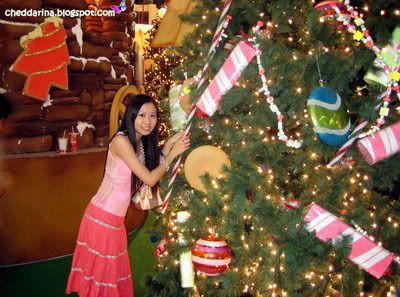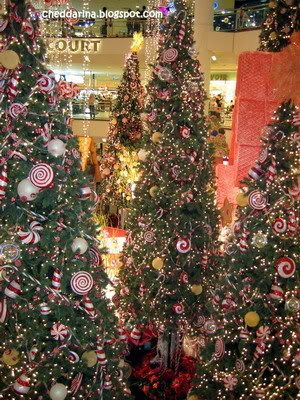 One of the performers for Christmas programmes




TIMES SQUARE



Time is rectangular but not square for me because my watch, alarm clock and the most-viewed gadget to check the time, handphone screen have rectangular frame.

The Christmas decoration here was too plain and therefore considered as poor. Nothing was special.







SUNGAI WANG



Sungai Wang's decoration was simple but it added glory to this famed shopping complex. But I didn't take many photos because I wanna fully utilise my time to exercise my shopaholicness. I suggest them to adorn the Christmas tree with "wang kertas" this year to match the name of Sungai Wang.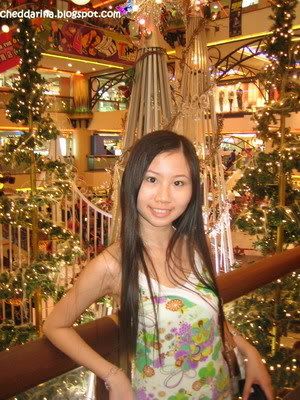 -------------CHRISTMAS COUNTDOWN CELEBRATION @SOMO-------------



I had my Christmas countdown celebration at Somo with Ringo because she was working that night and the place i planned to go, Souled Out, kicked out the coming customers by telling them there was no food served until 10pm, and the only food served after 10pm were pizzas.



Santa Ringo with me at Somo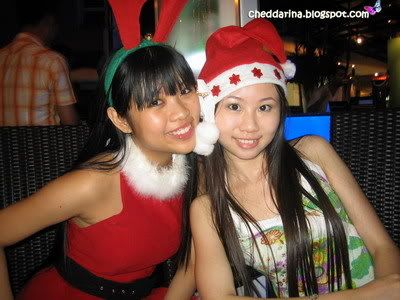 THE CURVE



I like the name of "The Curve". It's so special and unmalayish. I don't like the name like Sungai Wang and One Utama. The former is so "kolot" and the latter is so funny with the combination of English and Malay words.

The Curve was polished with the elegant blue Christmas. Imagine how good the feel is when you plan to buy some sure-gain blue chips while having blue cheese in this blue Christmas.



The part of the decor was already up at the end of November



Blue Christmas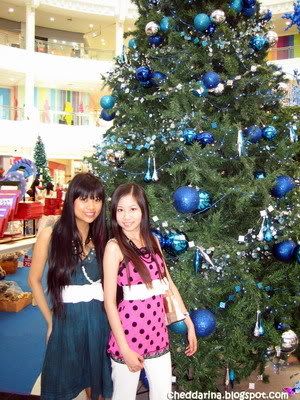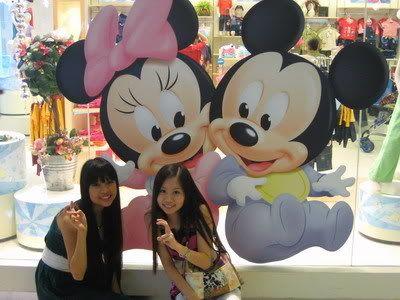 I met with Mickey & Minnie finally in The Curve!



Christmas tree in Metrojaya




KLCC



KLCC had the tallest Christmas tree in town I think. The Christmas tree was more than 6 levels high. The distance between the tallest Christmas tree and the tallest building in Malaysia, Twin Tower were so near.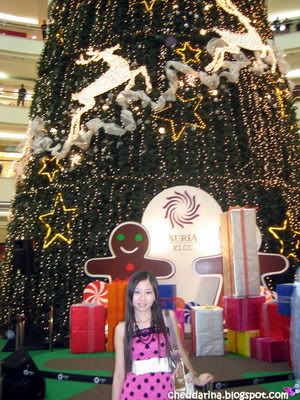 After viewing all the Christmas decoration in these top shopping complexes in KL, which complex do you think I shall crown them the best Christmas-decorated award?