It's been a long long time that i din meet with my dancing buddies....... I've no more time to go back to Seremban to attend the dance class. So sad. My legs and waist are stiff. Those days' effort on keeping my body's flexibility is wasted.
I miss the dancer training and jazz class the most. Although there are many trainings have to be undergone to perform some steps, but i never give up (cos i want to be at par with the studio's below-18 dancers although I'm considered as "old" compared with them). But i failed finally because my decision to further my study in Nilai International College impeded me from further training.
Here are some of my dance performances' photos.
My debut............ Charity Dinner at Chung Wa High School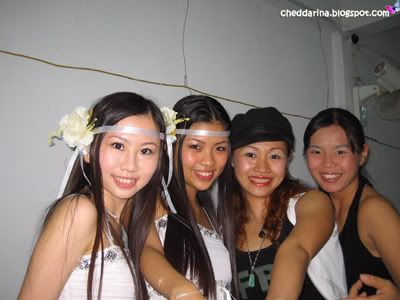 From right: My jazz class instructor, Rainie, dancer training instructor, Crystle, my best friend, Ringo and me
Performance for DYMM Yang Dipertuan Besar Negeri Sembilan's birthday at Seremban Parade
We performed the Chinese Kungfu dance.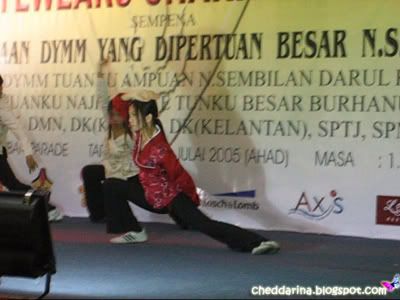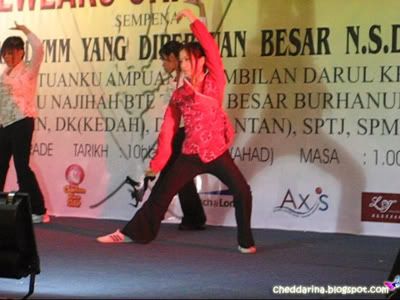 These two kids are
hip-hoppers
URBAN GROOVE ROADSHOW at Seremban Parade

My first hip-hop dance performance.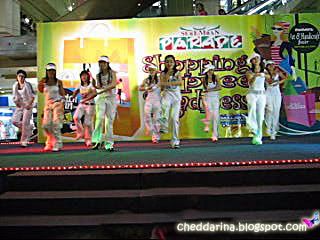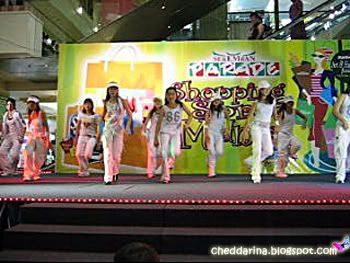 Can you guess where did i stand? (HINT: first row)
Performance for CELLNIQUE Roadshow at Mahkota Parade
This performance was specially choreograpghed for the CELLNIQUE's hot-selling product, Active Sebum Gel that combats white heads and black heads.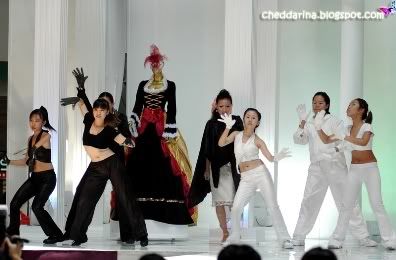 Dancers in white represented white head and dancers in black represented black head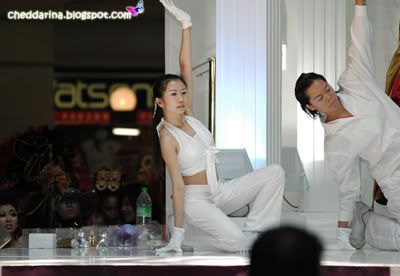 I miss you all ya................................