Eat and shop are the only verbs that can be used to tell my daily activities (except sleep and work) in short-not-short-and-long-not-long two months semester break. I exclude the "sleep" and "work" because both of these activities wouldn't cost me money.
I spent quite a lot during this Christmas. Therefore, my purse lost weight but i gained weight. :P
Really hard to control when there are plenty of appetizing dishes are listed and shown on the menu.
Let's eat!
Marche

Marche uses fresh market dining style to market their restaurant. You can't expect more for the food because of its fair prices.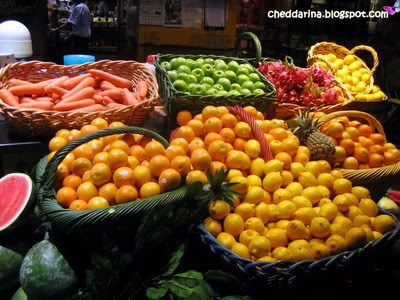 Fresh fruits



Fruit juices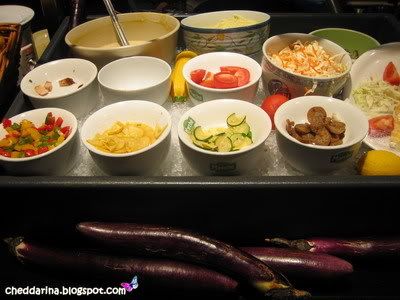 Salad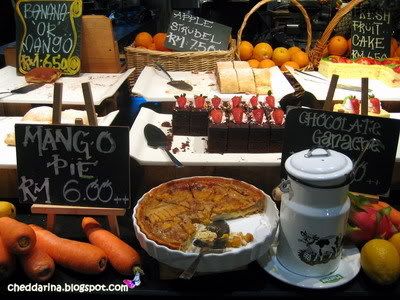 Dessert



Chicken chop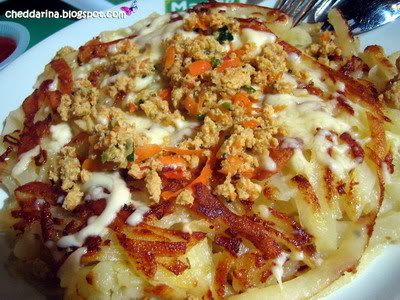 Chicken rosti- I love the rosti here because I'm a loyal fans of potato. From baked potato skin to whipped potato to potato chips……….. I just like it as it's so yummy





Ice kacang



Ice after KACAU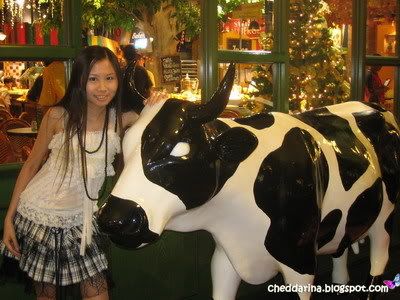 KENSINGTON

Kensington is a famous western restaurant in Seremban that serves delicious food at reasonable price. Thumbs up for their crispy duck and tiramisu.

They offered Christmas Combo meals at this no-christmas-atmosphere-dead-town, Seremban.

I ordered a "Snowman Combo".




Snowman Combo? No snow and no man.......

Baked prawn with cheese



Roast turkey with traditional ham & mushroom sauce & spicy chocolate sauce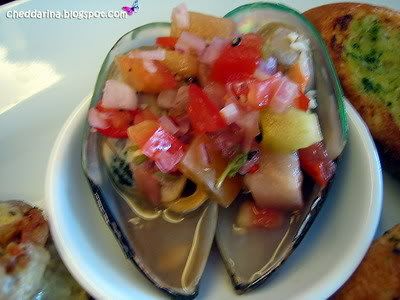 Green mussels with salsa

Garlic bread and onion rings


The portion of this combo is quite small for 2 persons anyway.



PIZZA UNO

I seldom finish a drink that I order during my lunch and dinner.

But this time, I couldn't put it down because it was simply so irresistible. Recommend you the very "chocy" Ice Chocolate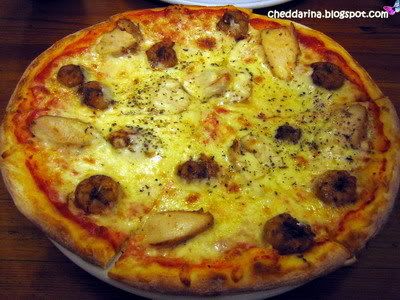 My pizza with cheese, shrimps and smoked chicken toppings- the crust is so thin and crispy… the cheese is so many and cheesy…….. I'd say "NO" to Pizza Hut next time. Hope Pizza Uno could open up a branch in Seremban soon.




Aunt Karen's Potato/ Patatas de tia Karen- It looks like an egg tart.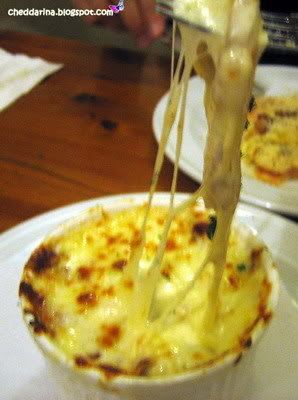 The potato, chicken and garlic are hidden in this creamy and cheesy sauce.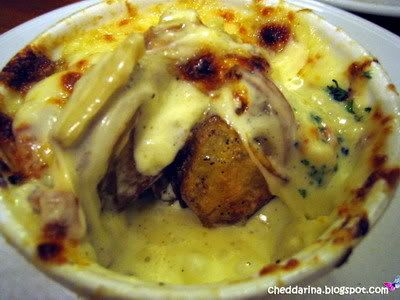 I found the fried potato wedges!
It's the time to wish you all
HAPPY NEW YEAR! ^o^