I just back from an interview with MUI Group in KL. It was the shortest and simplest interview I've ever attended. No IQ test, no personality test, no essay-writing and i was only interviewed by a manager, not a group of panel. I'm quite disappointed because I expect listed MNC would have strict requirements in recruiting executive trainees which they will groom us to be the future management team. So I decided not to attend their second round of interview. No point of wasting both parties' time since I'm not interested in joining them anymore.


Feel extremely sleepy and tired because I woke up at 6.30am to travel from Seremban to KL by our "fastest" KTM commuter. Though KTM has made more shopping complexes, offices and recreational centres more accessible, it has created an extremely serious problem that badly affects the people in Malaysia. Due to the undue delay of train, couples quarrel when their partners are late and employees are scolded by boss or have their performance evaluation deteriorated. Not only that, the "never-be-punctual" culture is further promoted in Malaysians' daily life. So we can imagine how the tourists would be impressed by this kind of public transport system.
Ok. I think I have enough complaints. Let's indulge in the hilarious moments to wipe away my tiredness.


TAIPEI again

............. I do not know when i can finish blogging about my taipei trip because I just love it too much. I miss their foods, their friendly people, their night markets and also their

skin care products

.
There are wide varieties of high quality skin care products in Taipei, mostly Taiwanese and Japanese brands for me to choose.
We went to a shopping centre in
Xi Men Ding
to have a glance on their skin care counters and also to compare prices.


The price of the skin care products are quite cheap compared to Malaysia. Price of facial masks were ranging from NT$ 10 to NT$ 200 per piece. What's more? The famous Japanese brand, Lifecella eye masks (unavailable in Malaysia) were only NT$ 199 for three pairs. Super cheap!!!
"Dog shit smell" was very common here as there were too many stalls selling "Stinky Taufu".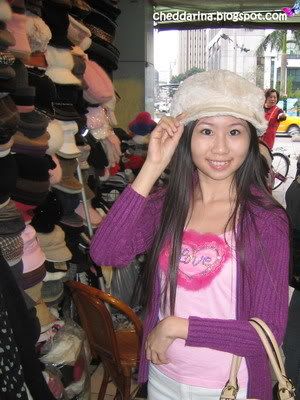 I love this Korean style cap a lot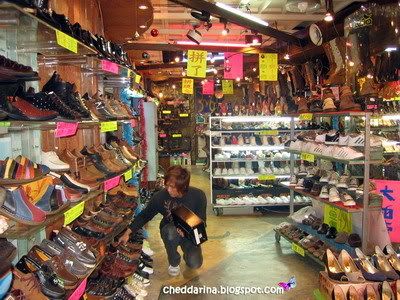 Off-season shoes were out for sale!
Food streets in Xi Men Ding
Since this shop was patronised by so many handsome students, I decided to check out what was their famous food.
I found "braised meet rice" was very common in Taipei and the price was only NT$25 for one.
Meet balls.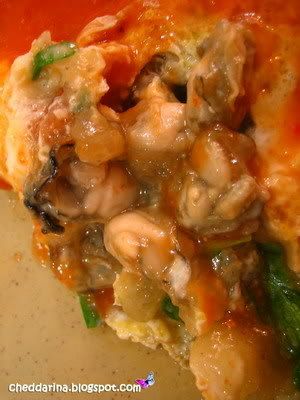 Fried oysters with egg. It was so perfect because the oysters were fresh and juicy .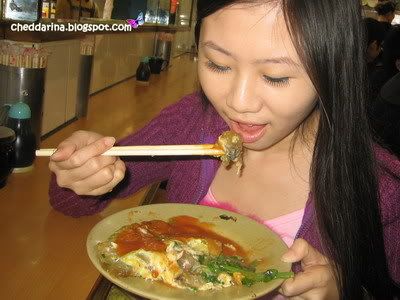 The little Tokyo
Starbucks & 7-Eleven
Cinemas
Xi Men Ding symbolises the urban life in Taipei and it strongly reflects the Japanese and Korean culture. It's just a modern and vibrant place for youngsters. Cinemas, food stalls, hair salons, beauty salons, convenience stores, shops selling garments and gadgets are all available here but things are a little bit pricey.
After exploring this unique and fun place, we went to
Taipei 101
, the landmark of Taipei. It is located at Xinyi District, a high-end shopping area in town.
Taipei City Hall MRT Station
Here we are!!
There are fabulous selections of international popular fashion brands, delicate restaurants with international cuisines and also a financial centre that comprises of banking services and electronic products.
The interior design of Taipei 101 is stylish and luxurious
Observatory level at Taipei 101
Taipei 101 during day time

I found one tall Christmas tree here. There were not much of Christmas decorations since it was just the beginning of December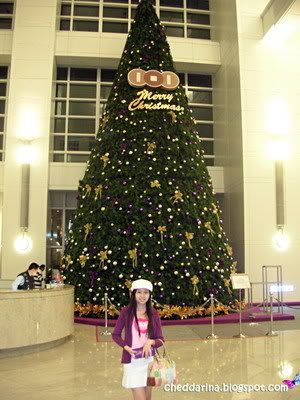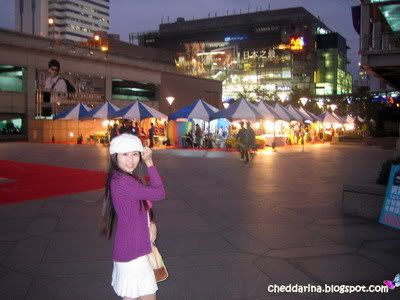 Introduce my shopping heaven to you all..........
Wufenpu
, a
ready
-made clothes distribution zone.
This place is just like another Pratunam in Bangkok.


Although there are many made-in China garments, but the quality is good. Besides, you can also find a lot of Korean and Hong Kong garments here.
Time to eat again........
The popular "Big big fried chicken fillet" with chilli powder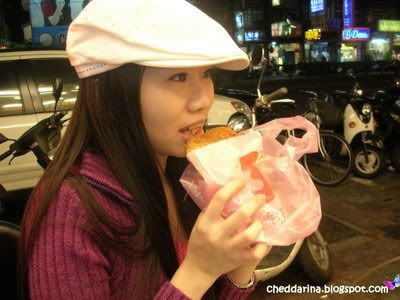 We then walked over to
Raohe night market
to buy its famous pepper buns.
People were queuing to buy the pepper bun.
Very strong pepper taste and it was nice because I was extremely cold in this windy night.
Next to the night market is an ancient temple


Day 2 in Taipei was my happiest day because I found my desired winter coats in Wufenpu. I advise you guys who wanna go shopping in Taipei to bring more cash because all the stuffs here are damn nice and they are just simply irresistible to buy. I had suffered from "no-cash-no-talk" experience when shopping at Wufenpu. They do not accept credit card at all. And that's why I bought very few clothes and souvenirs because I had no other ways to get cash in Taipei. So sad............

More savoury snacks and pretty photos of me are coming soon! But be patient because I'm busy preparing myself for the coming interviews and assessment centres with Alliance Bank, Public Bank, UOB Bank and Price WaterHouse Coopers. Please share your experience with me if anyone have been to the assessment centres of the firms named above.