There are too many nice foods and snacks in Taipei. What really knocked my socks off was the

beef noodle

there.
Taiwanese-style beef noodles are combinations of various styles and chefs can have vastly different recipes.
Braised beef noodles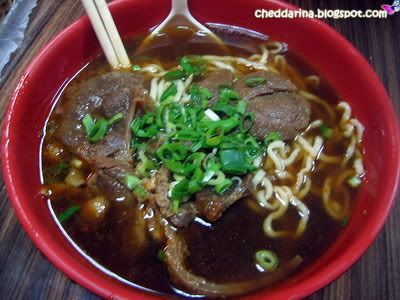 The meat was extremely soft and the soup was heavenly nice. I would give this beef noodles 9 marks out of 10. Come and try this yourself. I think you will be hooked.

Even their instant beef noodles are 100 times tastier than the all the bowl or cup noodles in Malaysia.

Just can't believe .......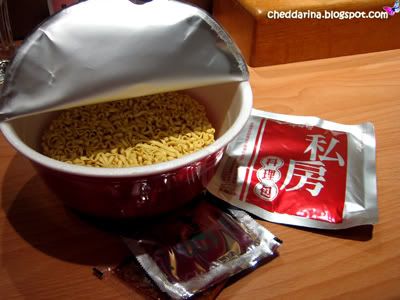 Instant beef noodle in styrofoam bowl with (opened) airtight pouch of beef meat.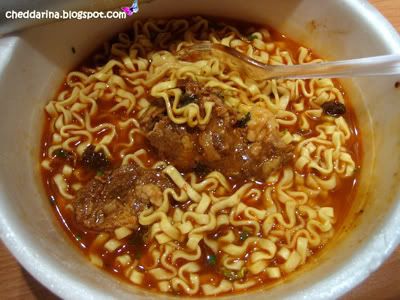 The beef meat tasted nice too. Extremely delicious.

And the most unbelievable thing is ……..


I bought this beef noodles at only NT$ 48.5 for two, which is about RM2.50 for one bowl.

It's super duper cheap!!!