My day 3 in Taipei started with the Chinese style breakfast at hotel.
Simple but nice
Hair Salon in Taipei
Since it was too early for us to depart to Dan Shui, I decided to go to hair salon for a hairdo. Hairstyling in Taipei was really cheap and it only cost NT$ 150 for curling my waist-length straight hair.
The hair salon in Taipei offered excellent and premium services because there was one TV for every customer so you could switch to the channel you wanted without asking anyone's permission. What's more? Hot tea was served and handsome guys were standing beside me to style my hair.
The hairstylist was busy setting my hair and I was busy shooting for my hair

After 20 minutes….


Can you see my wavy, bouncy and sexy curls?
After styling my hair, we headed to

Dan Shui

for their famous old town snacks and breathtaking views.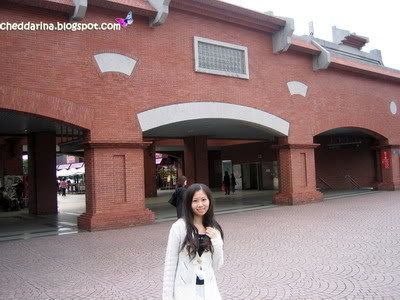 Dan Shui station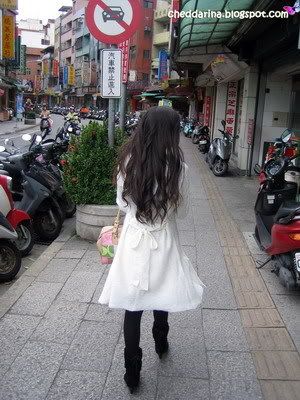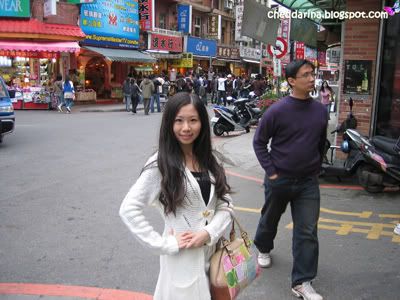 Because my hair was too straight and thin, it looked like this after one hour.
There were a lot of souvenirs and snacks in Dan Shui old town
They even have this…..
Though the scenery here is not very nice but I'm sure you will be impressed and attracted by the snacks available here. I just couldn't stop myself from eating.
The famous "Iron Egg". It tasted like stewed egg
Steamed cuttlefish
Grilled bird egg
Grilled octopus.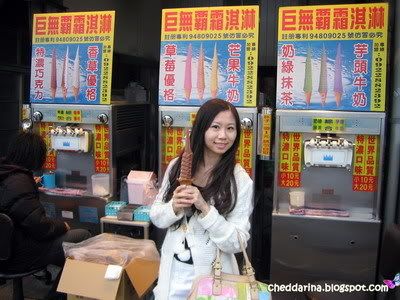 Giant-size chocolate ice cream
Very special deep fried "Oyster Dei".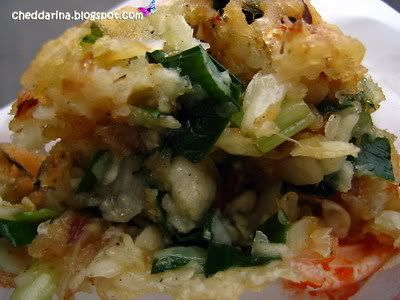 Crispy wrapping outside with some vege and oysters inside.
Hotdogs
Do you know what the little round things inside? They are fish roes. Tickled my palate to orgasm.
Fish balls
That's my half day in Dan Shui. But I have some extra bonus for you........


Dan Shui in the evening
Dan Shui old town at night