Just like many cheese-favouritees, cheesy delicacies are the "must-orders" whenever I dine in a restaurant, café or mamak stall. Obviously, this entry oozes out all the cheese goodness to satiate your appetite. If you are a fan of cheese, you will surely love the flavour and aroma of these creations!

Salad topped with cheese @ Pizza Uno

Cheesiest Nachos @ Vivo city cinema, Singapore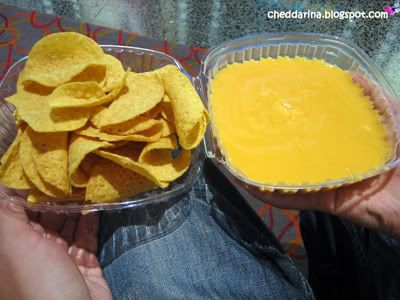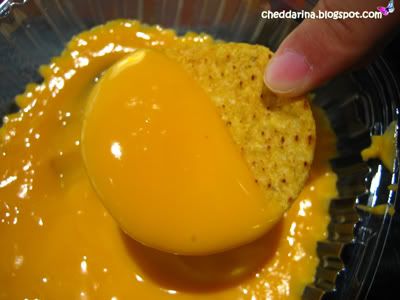 I love this nacho cheese sauce to death. Simply irresistible!

Stuffed crab with cheese @ Kensington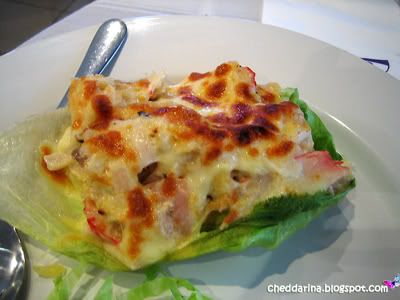 It tasted creamy and cheesy with a little bit of crab meat, but still a great appetizer that release a tapestry of taste in the mouth at first bite.


Mac 'n' Cheese Bites @TGI Friday's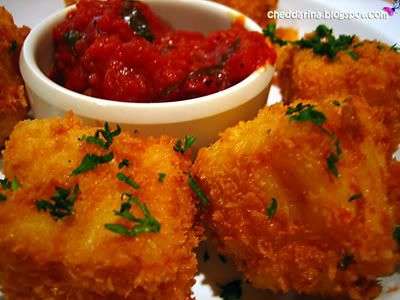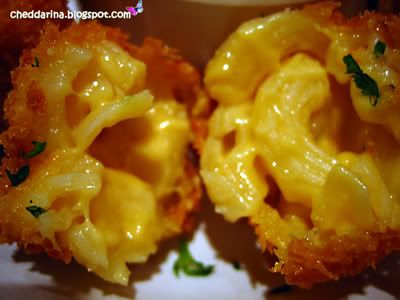 The golden-fried cheese balls were a blend of creamy cheese and macaroni. Served with a tantalizing marinara dip. Crispy yet cheesy!
Smoke Ham Focaccia @ Food & Tea Hong Kong Restaurant
The lightly toasted focaccia bread flavoured with herbs goes perfect with the mouth-watering cheese and ham in tomato paste
Double cheese speciality tako @ wow tako, Singapore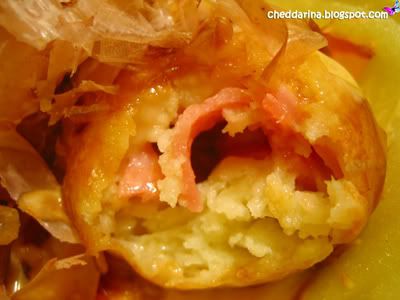 The ham and cheese tako balls topped with mayo and takoyaki sauce as well as my favourite bonito flakes. It's even better than those i tried in Taipei! Ichiban desho!



Are you hungry now?