Sorry for the lack of update. Been busy for work. Anyway, hope you all like the photos.

On the forth day of our stay in Taipei, we decided to explore some old towns by taking train at Taipei Main Station to hunt for good foods and breath-taking scene.





Taipei Station




Jin Gua Shi

Jin Gua Shi was a gold and copper mining town and now has become a famous scenic spot of Taipei County. But for me, it was a pretty boring place because there was nothing special other than the rainy day. This was the only rainy day during my trip. Imagine how we were going to go up to the mountain to watch the "Yin Yang Sea".

Hard to imagine right?

I said no straight away without further consideration for climbing the mountain stairs because my right leg ached due to the extensive walking for the previous days.

We went to the Gold Ecological Park to explore those super-ordinary-museum-like buildings. It was quite a disappointing visit because this place was super uninteresting for me. It features exhibits on the development of Jinguashi's mining culture. If you like history, then probably you would be interested in exploring their gold mining age.




Ticket counter


The outlook of the buildings was not bad anyway.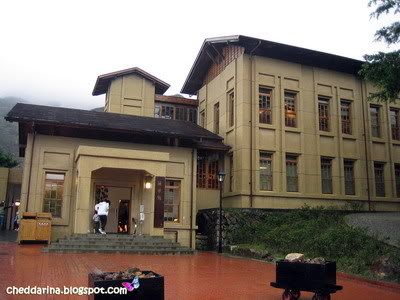 You can hardly hear me to say this when i'm in Malaysia..."I hate rainy days"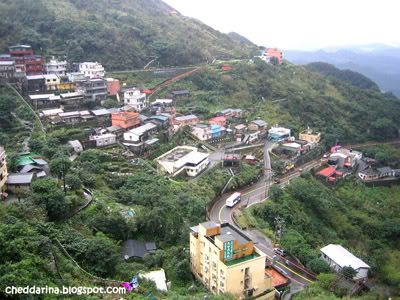 This place is just like our Cameron Highlands.
Jiu Fen



Jiu Fen is well-known for their local snacks and delicacies. You would find many small old streets here with many stalls selling wide array of souvenirs and foods. It's totally different from the hectic and sophisticated Taipei city.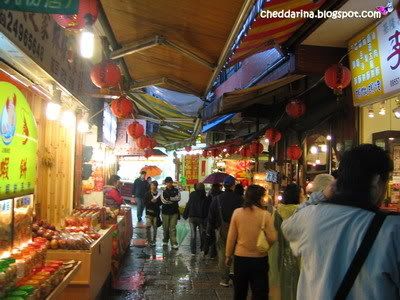 Souvenirs!!!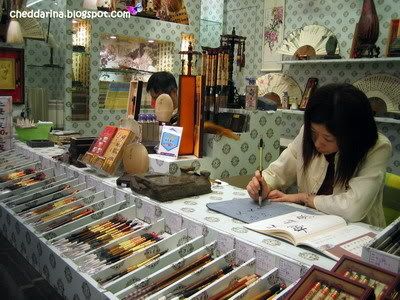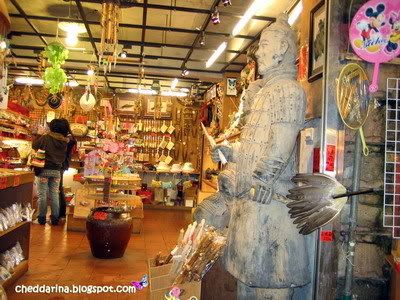 Delicious local delicacies and snacks!!!!!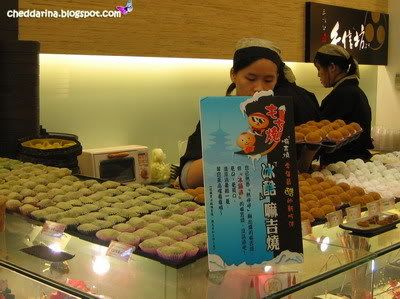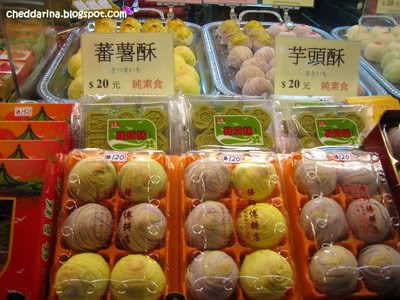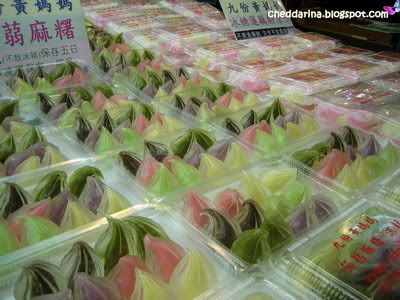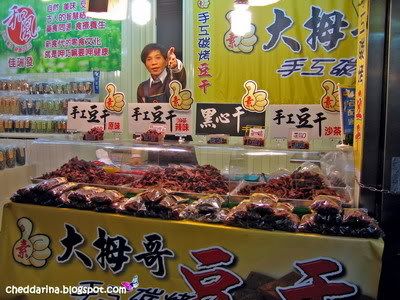 After having so much of foods, we decided to burn the calories by doing street-walking when we returned to Taipei city.
Coach, Louis Vuiton and many other branded fashion outlets are just a few steps away from my hotel.
But sadly, our plan was ruined finally. You know why? We ended up in patronising a famous noodle house.
Very different wantan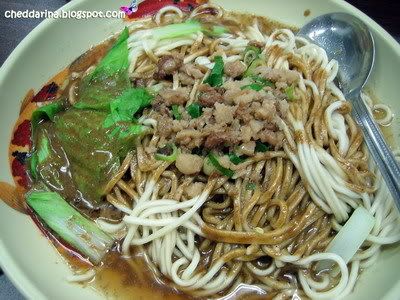 T
he sauce of this noodle tasted like peanut paste in salty version. But I didn't really like it. Too weird!


Time to sleep!!!!! I'm going to Taipei again tonight..... (when I dream ok?)