I don't know why all kinds of celebration must come with food. Only celebrations with food are considered celebrations?


I hope to have a special celebration without oily and fattening food so that I do not need to implement a diet plan after that. But all sorts of diet plan doesn't seem to work well on me because I can't control myself from eating those oily, high-calories and yet yummilicious foods.


On my birthday dinner, I decided not to order set dinner. I chose to order from the ala carte menu so that I could control my food consumption.


However, I was still unable to resist those palatable dishes and I ordered...........


Mushroom soup served with garlic bread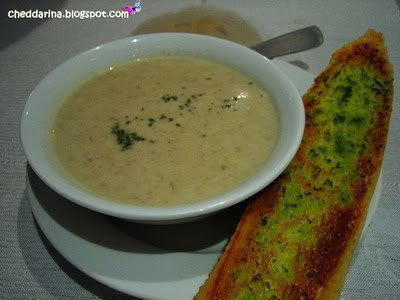 Extremely rich and creamy soup



Lobster baked with cheese



The most sinful dish but absolutely scrumptious

The lobster was not only fresh but also flawlessly baked in mild cheddar cheese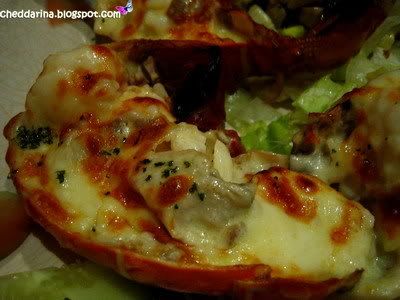 Extremely cheesy


Sizzling chicken chop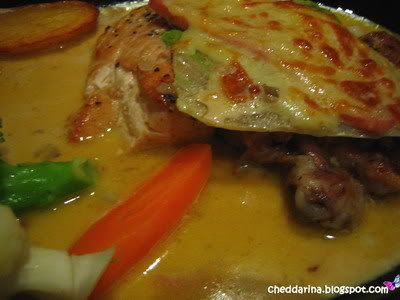 Served with cheese, ham and rich butter cream sauce


Grilled Codfish with Hollandaise sauce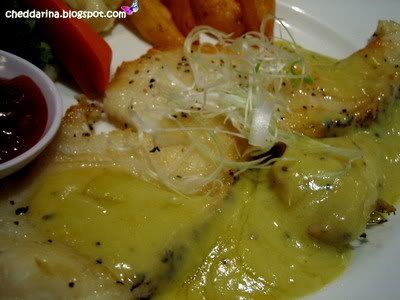 Complemented with deep fried potato wedges and prime vegetables. The fish was grilled with minimal ingredients where its natural tender juiciness could be savoured.


Ice-blended cappuccino



This ice-blended cappuccino was topped with light whipped cream and a scoop of chocolate ice cream. But it was too sweet for me though rich in aromatic coffee scent
This served as my drink and also dessert. I'm too smart!! I purposely skipped the dessert because I didn't want to gain 200gram weight!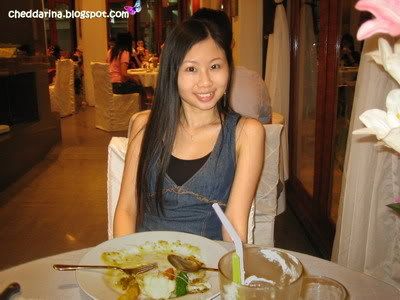 It would be much appreciated if you treat me a very healthy meal such as fruits, veges, cereals and yogurt buffet. I'm a very healthy person (Ahem... ahem...). So you guys can spend your money to buy me skincare products and handbags! Wahaha…..


I want Elken's Dr. Diet instead of all these hearty meals.


Wouldn't it be wonderful if we could submit to our cravings and still be fit and healthy?