Hong Kong night view is really spectacular and amazing. The marvelous cityscape is no better seen than at the highest peak in Hong Kong Island, The Peak.
Riding the Peak Tram to The Peak was truly enjoyable.
What really captured our heart was the stunning night scene that reflected the
modern and ultra-dense Hong Kong city.
Due to the lack of time, we had only about 40 minutes to spend at Sky Terrace. We hoped to stay longer but we had to catch the last Peak Tram before 11pm.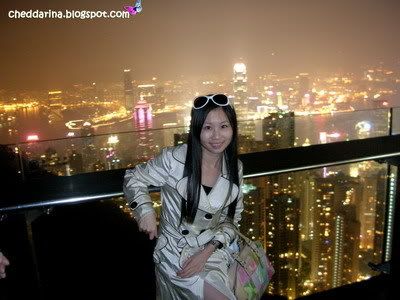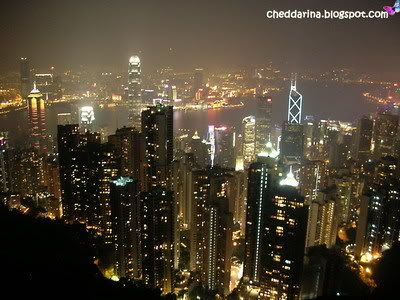 This is the best photo taken with my digital still camera
I love this photo very much
That's all for this entry. Sorry for the lack of update because I'm busy with work and also job search.
Yes, I'm still looking for a job that offers lucrative remuneration package
that allows me to travel to more places. Furthermore, I'm planning to complete my ACCA within 2 years time by part-time study.
I want sponsorship from my employer for the study!!!!
I feel that paying tuition fees from my own pocket is so painful as I never pay a single cent for my diploma and degree program's tuition fees because I had huge supporters for my study. Thanks to
Informatics
,
Nilai International University College
and
Sin Chew Daily
for awarding me the scholarships. Anyway, I had to pay the exam and affiliation fees by myself because it was all calculated in Pound Sterling which was not covered by the scholarship obtained.
Hong Kong Disneyland photos will be posted very soon. Be patient ok?