Before I show you the photos of my third birthday celebration, I wanna shout out loud to tell everybody that
I've resigned from my current job
as an account executive in a public listed company. Yeah! I no need to travel from Seremban to Batu Caves anymore after 11th July. This is my secret plan that I mentioned before so that I can have more time to blog and sleep.

I'm joining a chartered accountant firm as an audit associate on 14th July. Yes, the firm is going to
sponsor my ACCA study

including tuition fees and examination fees. What's more? I can even choose where I want to study. Be it Sunway College or small institution…..


Now I shall present to you another wonderful birthday celebration



It's eat time again!



We dined in a

Swiss-German restaurant

called

Euro Deli

. This restaurant reflects a Swiss butchery in Europe with very simple decorations. They are renowned to be the "King of Sausages" and their products are available in leading supermarkets and hypermarkets such as Giant, Tesco and Jaya Jusco all over Malaysia.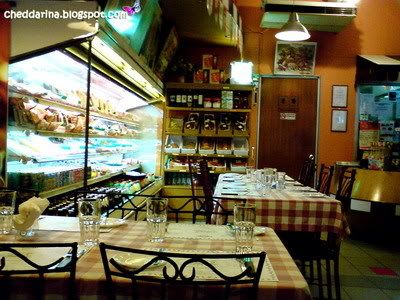 Starter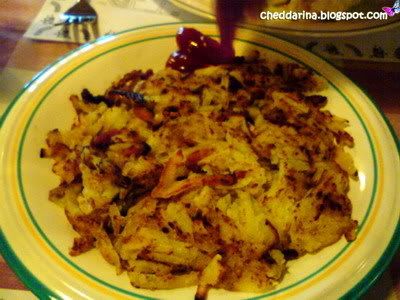 Roesti Potato
Main Course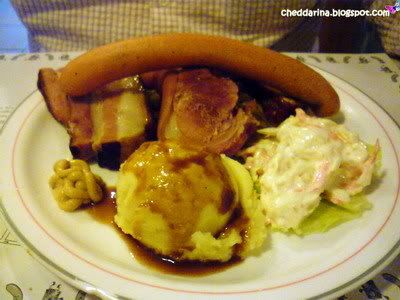 They call this
Gefuellte Bauch Rolle
. I don't know how to pronounce. It means rolled stuffed pork belly in English. The sausage gave me a surprise because it was sooooooooooo nice
Gebacken Schweins Haxe
-

Roast pork knuckles with mushroom sauce, mashed potato and sauerkraut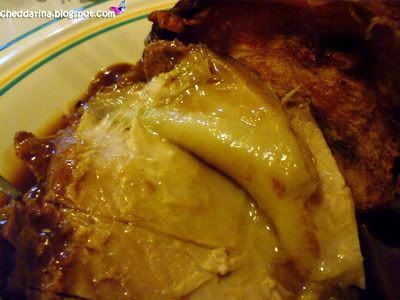 Fattttttttttt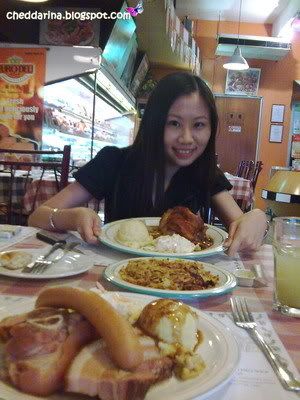 Drinks



Guava juice





Nothing so special about the food here. I don't really like the way they cook the pork. (Ok, i should say I don't really like to eat pork). But the must-try is their famous sausages.



Where's my dessert?



Be patient. The best is always kept at last.

Thanks for the traffic congestion in KL. We spent an hour in the car for digestion before having the lip-smacking dessert.



This is the place I had my dessert.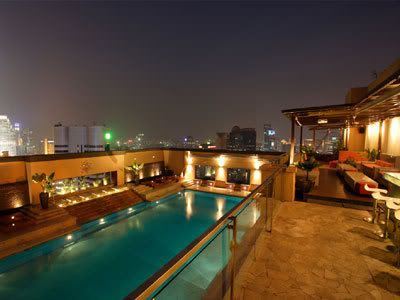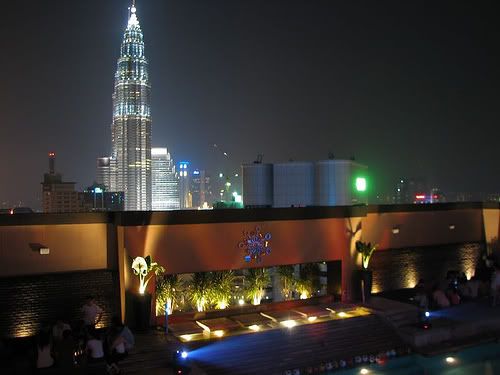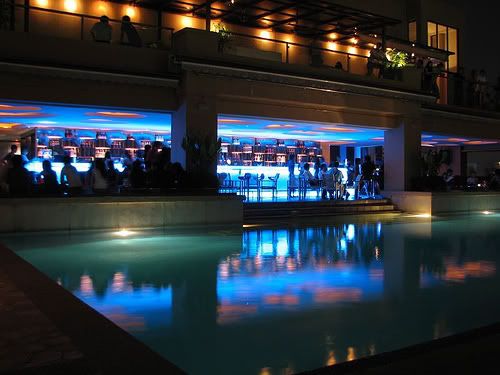 Aren't it awesome?




BUT................

I forgot to bring my camera and only could snap few photos with a Nokia N78.



This sky-kissed restaurant bar is called

Luna

, located on the rooftop (34th floor) of the Pacific Regency Hotel in KL. The elegant fittings, state-of-the-art audio and lighting equipments offers a very romantic atmosphere because 2 sides of the bar is equipped with futon beds that allows you to lie down and enjoy the view through the large transparent windows.

But don't expect you will see breathtaking night views like Hong Kong. The buildings and skyscrapers in Malaysia are so "
kiam siap
" because they only turn on the lights to the minimum. So only the richest company can make their towers shine like a star. Yes, I'm talking about the
Petronas Twin Tower
!



Ok. Now it's the time to sit back, lounge and camwhore!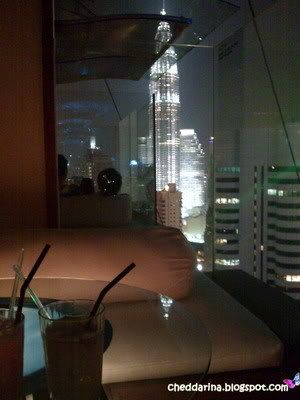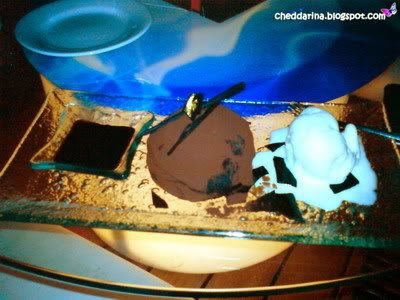 This is my dessert and also my birthday cake- chocolate brownies with ice-cream. Extremely delicious and it's the best when you are with your loved one




If you want to enjoy the night view or the premium liquors, wines and refreshing tropical cocktails here, please remember to make a reservation before you come. Otherwise you will get a seat facing KL Tower or some other power-saving mode buildings.




I'm going to have at least another two belated birthday celebrations. Bookmark my page if you want to see more foods and drool unstoppably. I promise there will be more surprises to come!