Finally it's the time to post my long overdue photos.
Come on, follow me and I'll bring you to a lovely, funny and worries-free place where you can virtually back to your childhood and live in the fairytale's palace.
Be patient………. We are on the way. Say hello to this little cute girl first.
In the train
Obviously we are heading to Disneyland now
Finally we reached this 'Mousy and Donaldy land'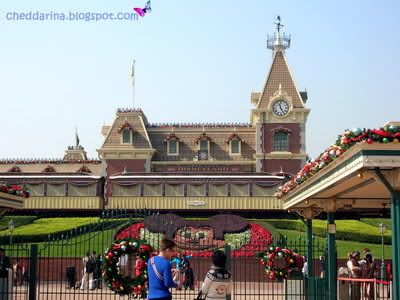 Disneyland Entrance
Yippie! Carrie Mouse got the entrance ticket printed with a Minnie Mouse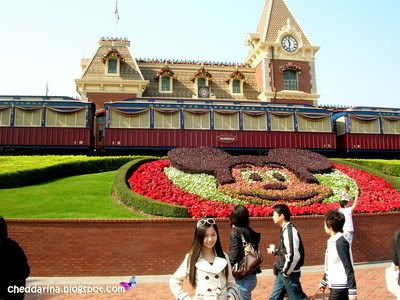 Come faster and closer…..
Main Street, USA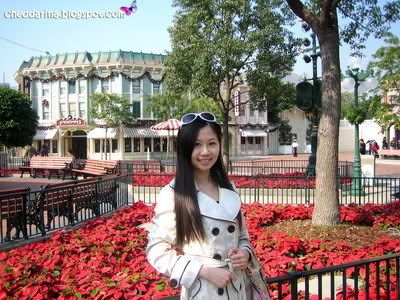 Shall we celebrate Christmas now?
I should have posted these photos half years ago but due to the various reasons, I kept on delaying and only now I'm able to share my happieeeeest moment in Hong Kong Disneyland.
As you can see, the Christmas decoration was not yet been removed though it was already January. Lucky me………..
Let me indulge in this

Ding-Dong-Belly atmosphere

.
We met Mickey and Minnie!
Had been queuing for about 30 minutes under the scorching sun suffering from harmful UV rays that may cause skin cancer. Please apply your sunblock before you step in Disneyland. Winter at Disneyland is warm.
I'm the tiniest mouse in the house
Not only that, we got this as well
...........
.........
.......
.....
...
.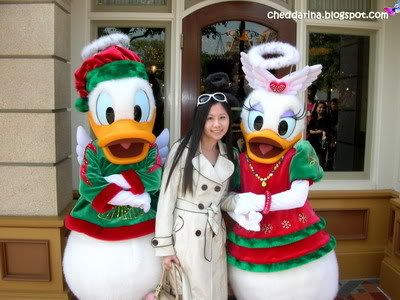 I told Daisy that I loved her costume but she said she liked my coat because her costume made her armpit smelled bad. She told me that her false eyelashes were about to drop as the glue melted………
Girls, don't ever think to visit Disneyland during summer because you will get tanned.
Piano guy
Adventure Land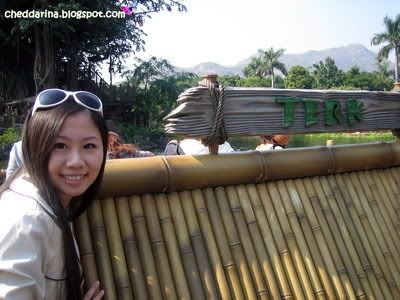 I'm riding the raft to Tarzan's Treehouse
Here we are!
Nothing special about the Tarzan's Treehouse but you must try the adventurous Jungle River Cruise. It was indeed surprising and funny.
We were waiting outside the theater for the wonderful and marvelous show, "Festival of the Lion King".
Snapped a few photos of the show. Flash is strictly prohibited during the show. I was so naughty
Proceeding to

Fantasy Land

……..
The rides here are actually meant for kids. Dumbo the Flying Elephant is so dumb and Mad Hatter Tea Cups is so mad. Not exciting at all. So I only chose the Cinderella Carousel ride.
I looked 8 years younger now….. What you say?
Carrie Mouse, stop pretending cute and young ok?
Mickey's PhilharMagic 3D show
The Golden Mickeys Musical Show. You will be impressed by their magnificent and bravura stage and backdrops. Amazing!
Fantasyland Train Station
Street Performance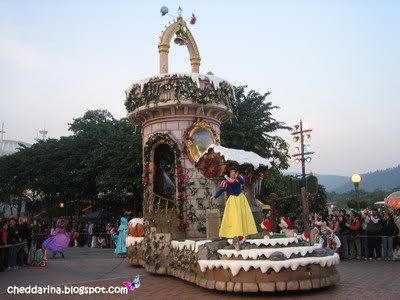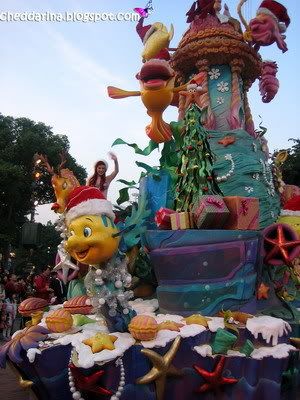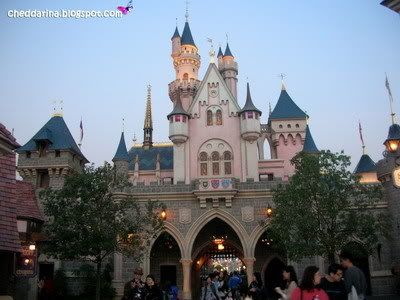 Sleeping Beauty's Castle in the evening
Last station------
Tomorrow Land
The rides at Tomorrowland are definitely worth-trying because it freshen your mind by shaking your brain until you awake so that you are conscious before you leave Disneyland.
Didn't take much photos here because I was astonished by the super-exciting rides.
Sky was getting dark and it was the time to get a seat in front of the Sleeping Beauty's Castle to watch their dazzling and stunning fireworks performance.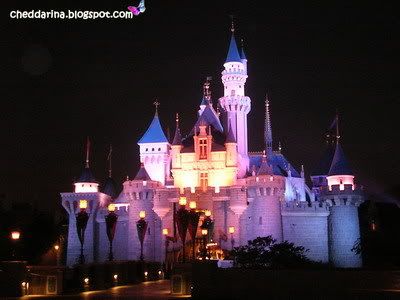 I didn't record the whole fireworks performance because my memory card was about to full. If you wanna watch the fireworks performance, go to YOUTUBE and I believe you will find thousands of videos there.
Good Bye Disneyland Resort!