I believe many of you have been to Hong Kong and tried their local delicacies. So this time I would only highlight those foods which will satiate even the heartiest appetite.
Deep Fried Fish Skin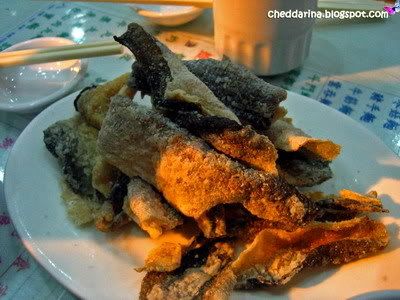 Deep fried fish skin is definitely the best side dish or snacks for me as it's so crispy and crunchy.
Available at Hongkie street restaurants
Desserts
Xu Liu Shan is super famous for their mouth-watering desserts. The crowd-puller is definitely the mango sorbet that made me intoxicated. This dessert-killer deserved my lifetime patron if it opens a franchise outlet in Malaysia.
Glutinous rice balls in mango juice with EXTRA mango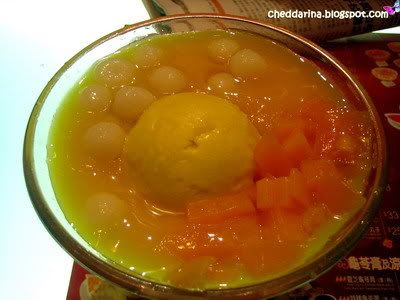 The mango was so refreshing coupled with the mango sorbet. The bouncy glutinous rice balls went perfect with the mango juice. And most importantly, it was not too sweet and exactly met my sweetness level satisfaction.
Believe me! This dessert will leave mango lovers in a state of euphoria.
Stewed Bird's Nest with Harmar in Coconut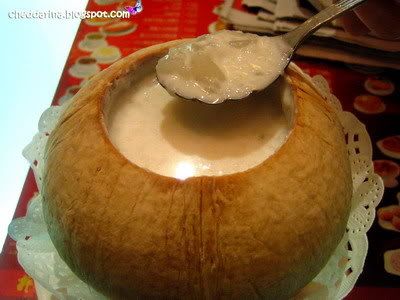 This dessert was served hot and thus slightly lost its sweetness. But it didn't give much surprise as the coconut milk was overpowering.
Where to hunt for this yummilicious dessert?
Xu Liu Shan has many outlets in Hong Kong. I went to the one opposite Time Square.
Many people queuing for their desserts.
Times Square
"Shuang Pi Nai"--"Double Skin Milk"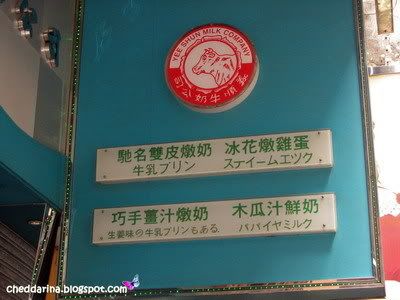 Yee Shun is renowned for their smooth and special "Shuang Pi Nai". It's just like our "Tau Fu Fa" but this is made from milk and thus it's very good for our skin.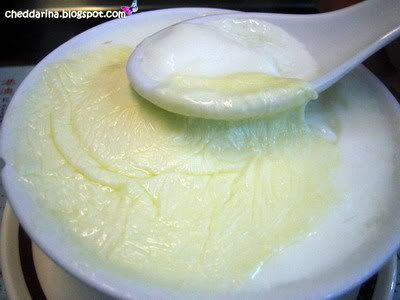 Very smooth texture with a strong milk scent. Those anti-milk persons may not like this as it's too milky for them.
Try this if you want

smoother and fairer complexion

.
Yee Shun has 5 branches in Hong Kong, located at Kowlong, Causeway Bay and MongKok. It is a milk company and started their business in Macau before expanding into Hong Kong and China's market.
I tried their "Double Skin Milk" in Macau too.
As you can see in the photos, the colour and texture are different. The skin of Shuang Pi Nai in Macau was whiter and their texture was smoother. Surprisingly,
it tasted 10 times better than the one I tried in Hong Kong
.

So remember to go to their place of origin if you want to try the best "Shuang Pi Nai".
Pork Chop Bun
You can see pork chop bun everywhere in Macau. But it's hard to get the nice one because those famous shops will only open in a certain period of time everyday. Anyway, the pork chop bun in normal restaurants is not bad too.
Pork chop bun @ Yee Shun, Macau
Pork chop bun @ Sopa De Fitus Internacional, Macau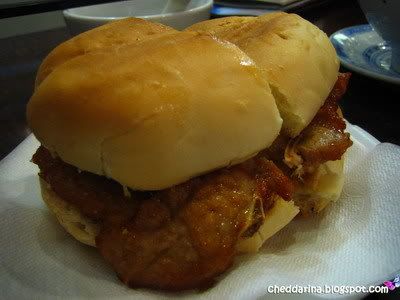 The pork chop bun here got the thumbs up. The bun was soft and the pork was juicy, tender and perfectly marinated. The aromatic butter spread on the bun was a plus.
Soup fish noodles served with seaweeds
The last worth-trying food must be this special fish noodles.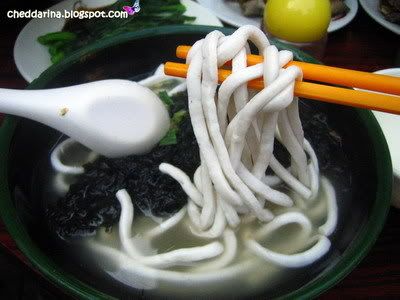 The noodles were super bouncy and it's just like eating fish balls. I love it. Come and try this by yourself.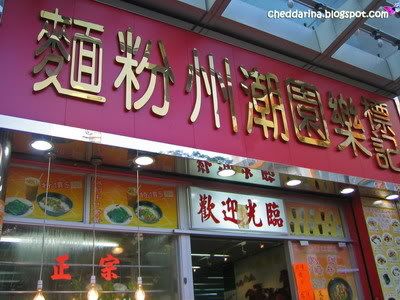 This restaurant is located near Mongkok MTR Station.
Amongst so many food and delicacies I tried in Hong Kong and Macau, the best is still the Dessert from Xu Liu Shan. And another favourite would be the Double skin milk. What you say?
P/S: I received a bad news from my manager yesterday. I was selected for a secondment and I have to work in KL or PJ starting next month til end of this year. What make me sad is that accommodation is not provided and I have to travel daily though transportation claims can be made. I hate wasting time on travelling, I hate waking up in the very early morning and my plan for yoga classes have to be cancelled. Arrrrrrrrrrrgh...... How to motivate myself to be happy?