It's the time to post the photos taken during my graduation ceremony. There is a small regret as I didn't manage to take photos with my lecturers and all classmates. All lecturers left the hall after the conferment of certificates and awards while many of my classmates were disappeared after the lunch session.
0_o
However, I did my best to utilise my time to take as much photos as I could because I had already paid RM400 for the rental of my "
witch-look
" gown.
Boring photos.......
Here you go......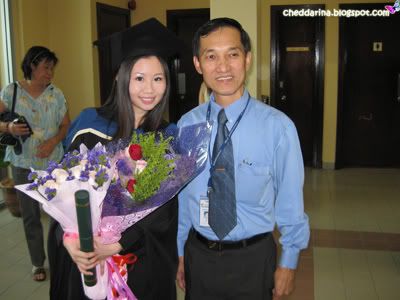 The only lecturer I found after the ceremony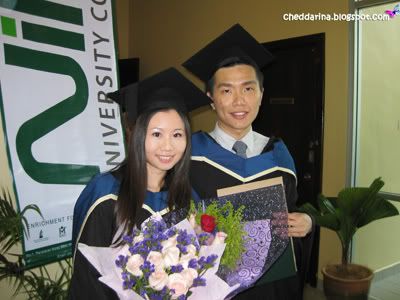 Me and Wisely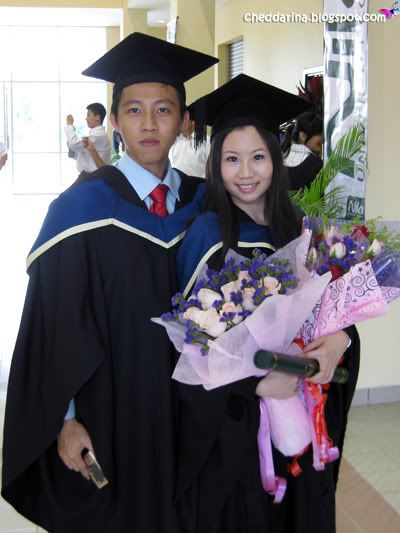 Sun & me
. We look like couple in this photo but I can tell you that he's definitely not my boy friend
Sia Lye Kwan & me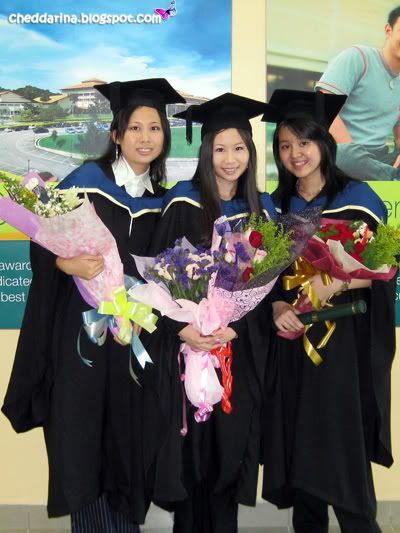 Xiao Jing, me & Lye Kwan
The best classmates ever
Indulging in the non-stop photo shooting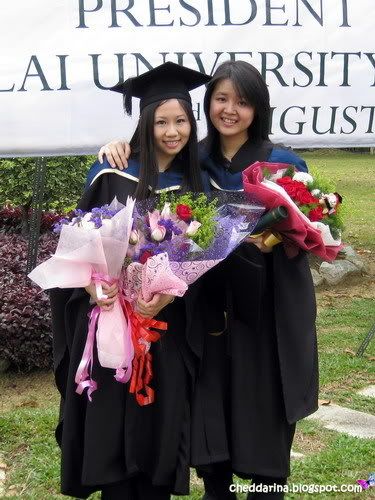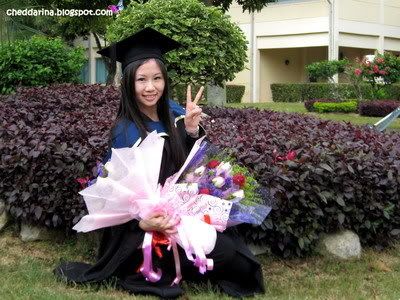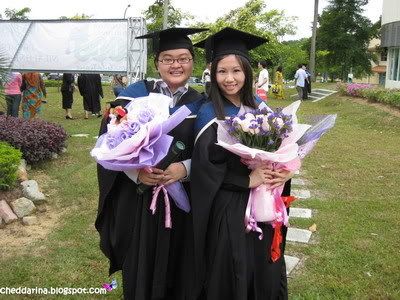 Qian Ying & me
One beautiful place behind our Starbaker Cafe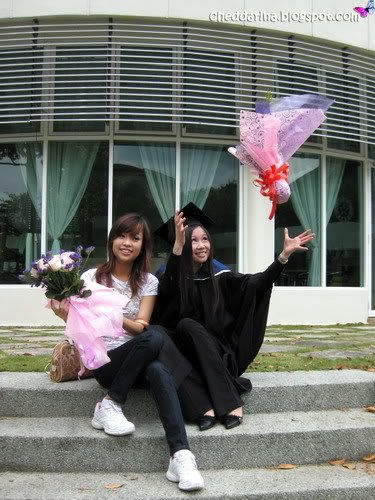 And my "bestest" friend, Ringo came & joined me. I was too happy until I threw the flowers.
Roses, roses, I love you. Ringo, ringo, I love you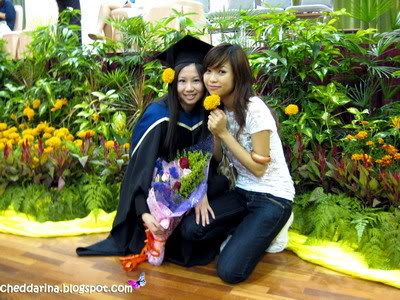 We plucked the flowers in the hall.... Damn naughty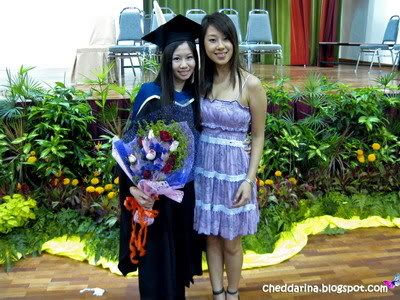 Me & Kiki
Finally I had the chance to take a decent stage photos using my camera
Ringo
&
Chris
, thanks for coming and made my day more meaningful. Special thanks to Billy for being my cameraman for the whole day. You are the best!