We stayed in
Casa Real Hotel
at Macau. Why we chose Casa Real? Because the hotel we wanted to book was full and since we couldn't afford to stay in Venetian Macau, any
strategically located and
available
four-star hotel would be our choice.
I don't know why hotels in Macau are always fully-booked. Are there so many gamblers or tourists?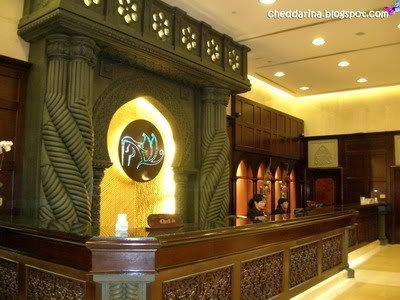 Casa Real Hotel's reception area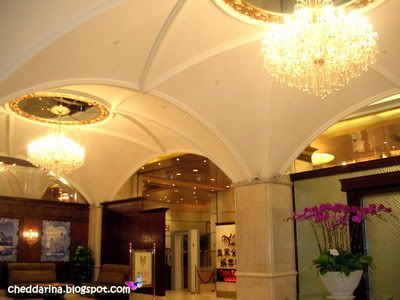 Hotel lobby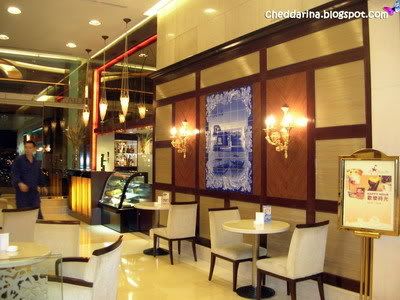 Cafeteria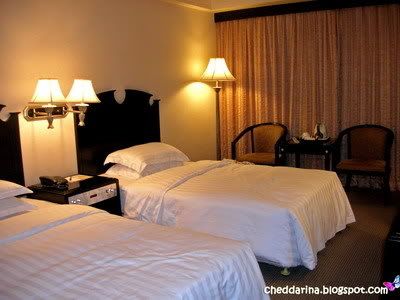 It's my room
.
The management should renovate or refurbish the hotel as the bathroom and furnitures were quite old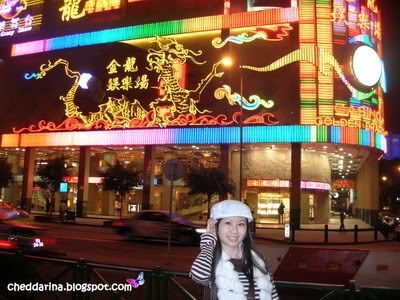 You could find many many casinos nearby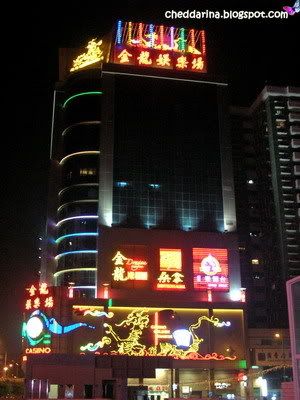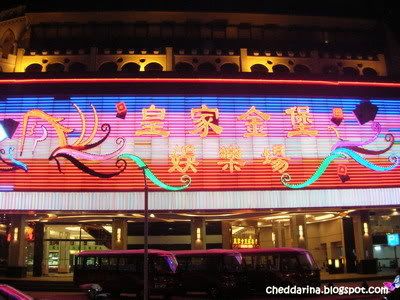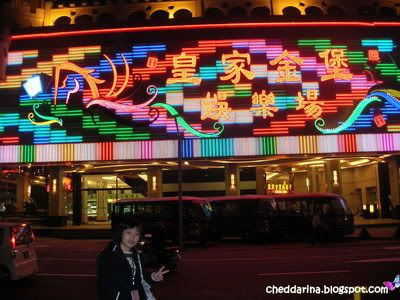 We visited the casino in our hotel. It was a small one with heavy cigarrette smoke everywhere. I hate casino because I never use my own money to gamble (I placed bet on behalf of someone for only once).
Good girl right?
The next day, we went to Sands Casino to take shuttle bus to the luxurious Venetian Macau.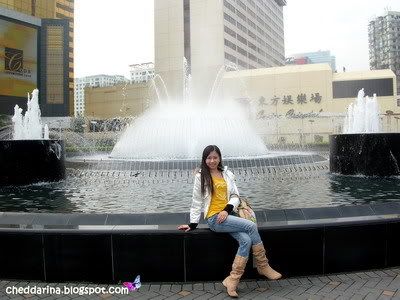 In front of Sands Hotel
THE VENETIAN MACAU-RESORT-HOTEL
It's a heavy investment to turn Macau from a gambling paradise into a family entertainment centre.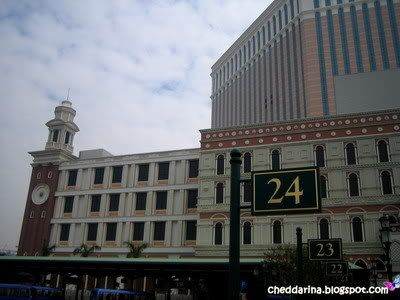 Yeah... We arrived Venetian Macau. I want to take photos "gau gau"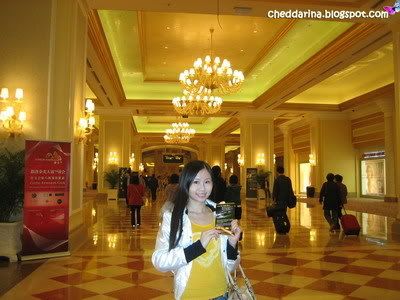 The Colonade near the hotel lobby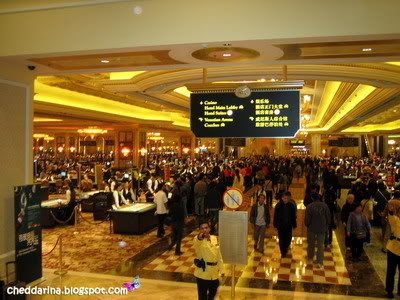 Casino. As you can see from the photo, the guard was trying to stop me from taking photo as this is strictly prohibited in all areas nearby and in the casino. I was super naughty
They have four casinos, Imperial House, Red Dragon, Phoenix and Golden Fish. All names sound very powerful and auspicious.
The most attractive and must-visit place in Venetian Macau is definitely The Grand Canal Shoppes that features the unique european architecture. Please be prepared for the voluminous photos.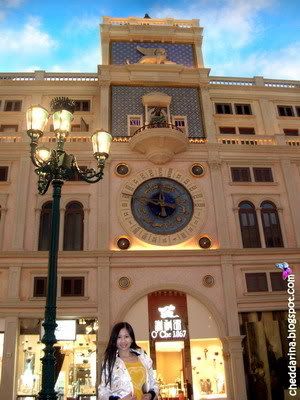 St. Mark's Square
The Europe shade of beauty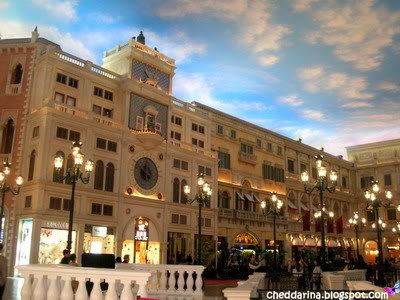 The sky is blue despite the weather changes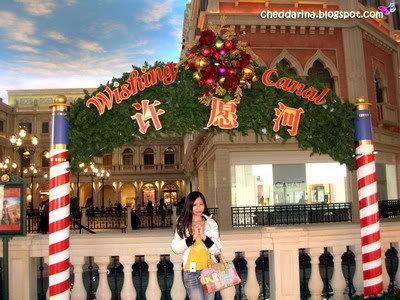 Wish I could win big money at the casino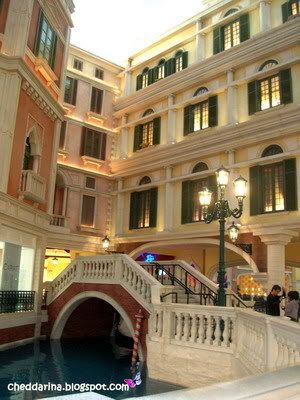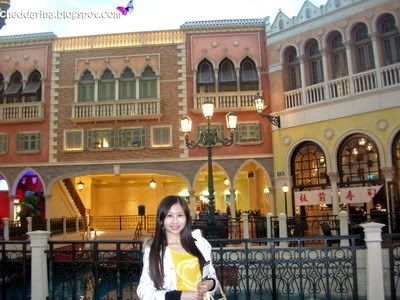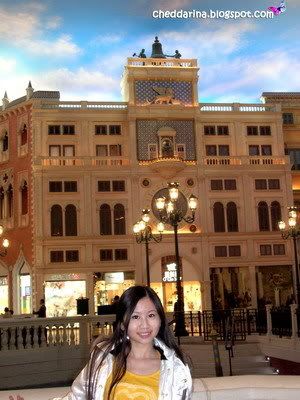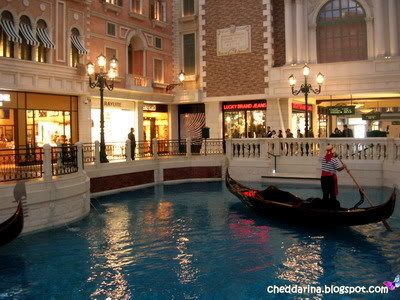 A gondola is moored indoors at "
St Mark's Square
" at the Venetian Macau
I saw this giant Christmas tree when I walked in the casino
Merry Christmas
My colleagues were crazily playing with each other as we were too boring staying in the gamblers' heaven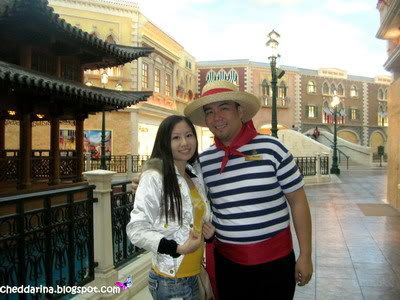 As quoted from The Sydney Morning Herald,

"The Venetian strategy is simple: get the Asian visitor, who already spends a huge amount on gambling, to come for longer, bring their family and scoop up every luxury brand they can get their hands on".





The unrivalled selection of gambling options will definitely make you poorer and help them to accumulate wealth to become richer. And be frank, I extremely dislike gamblers. I mean those who seriously addicted to gambling.





My camera was running out of battery after intensive shooting at Venetian Macau. So please bring extra battery (and money) if Venetian Macau is not your last stop.






Senado Square



Senado Square is part of the World Heritage Site and it's paved in the traditional Portugese pavement. It has always been the city centre in Macau and most importantly, the yummy "Double Skin Milk" shop is just right located at this beautiful place.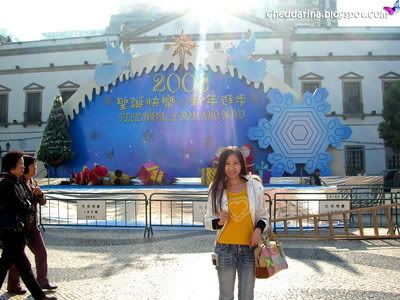 A sunny afternoon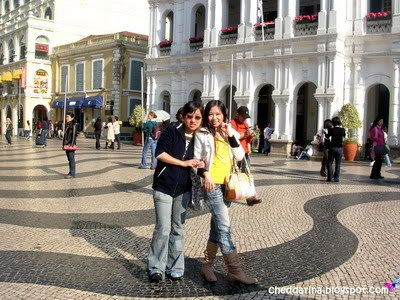 Posing under the scorching sun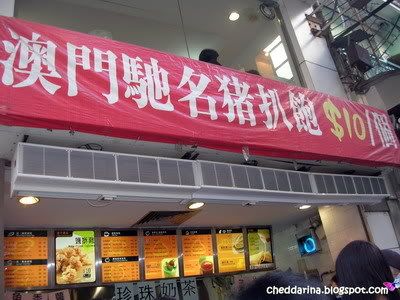 Famous pork chop bun for only RM4.80
Souvenirs' shop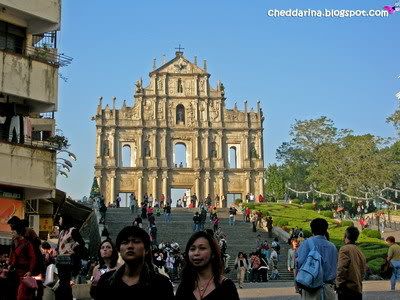 Can you see that? Finally we were approaching the Ruins of St. Paul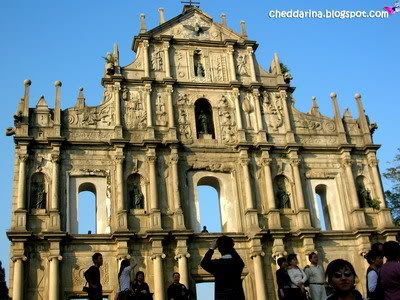 Really a beautiful place for camwhoring..... Wish to take my wedding photos here too... Anyone who is willing to take wedding photo with me?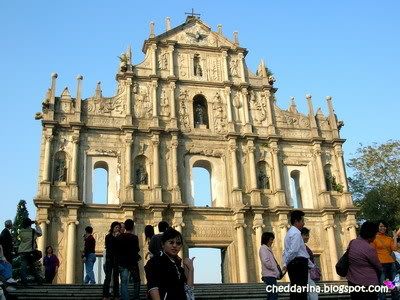 You will get frustrated by the non-stop visitors that block the scene when you want to take photo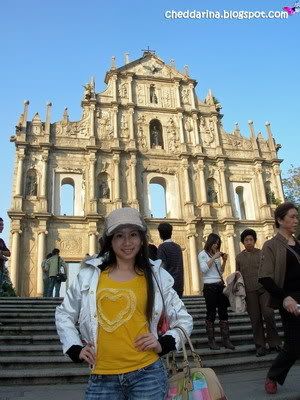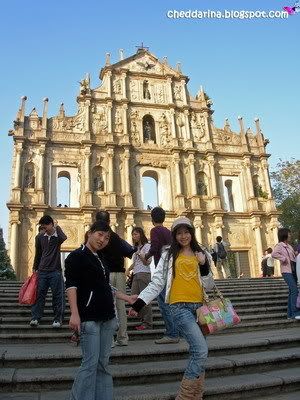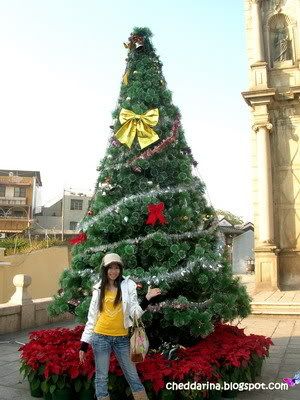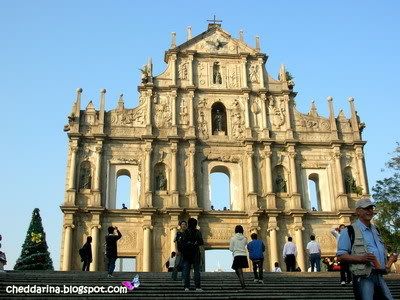 Macau is a very beautiful place. It's even better than Hong Kong (except Disneyland). All the buildings here are very special and they strongly reflect the Portugese culture. OMG! It makes me think of Portugese Tart. I'm freaking hungry now!
I discover another amazing building in Macau. Scroll down to view the photo..........
It's MGM Grand, owned and operated through a 50/50 partnership between MGM Mirage and Pansy Ho Chiu King
, the daughter of Stanley Ho.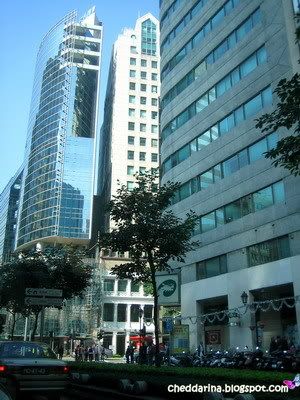 The links below will bring you to all my entries of the trip to the historical Macau and modern Hong Kong. Enjoy reading!
Tsim Sha Tsui
Hongkie & Macau Foods
Hong Kong Disneyland
The City of Nights (Lights)
Hong Kong
What are you waiting for? Get your tickets at www.airasia.com or you can choose Cathay Pacific or MAS Airlines and remember to bring me along for our wedding photos ok?
I'm

serious.

I'm now offering myself to be

your bride

.




Am I serious?

You guess.......