After 6 days delay, I'm now bringing you to.................
THE LEGEND WATER CHALETS

at Port Dickson.
Although I was quite disappointed when I was being informed about the location of this company trip, but I felt a bit excited when I found out that we were arranged to stay in the most expensive type of water chalet in The Legend.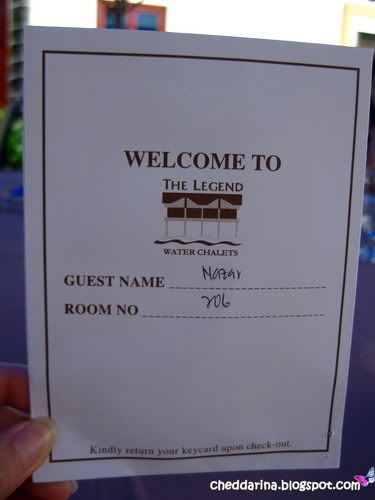 Welcome everyone!
Reception counter
Let's have a peek at where I'm going to stay
The sea water was quite dirty and it was grey colour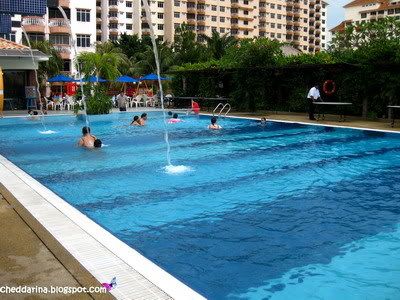 Swimming pool
Beautiful view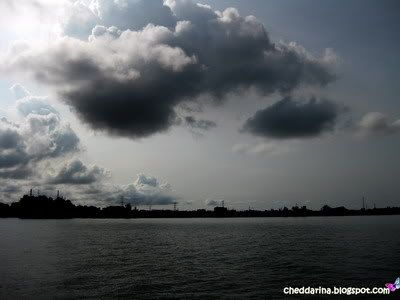 It was a cloudy day
Are you prepared to explore the interior design of the water chalet?


When you open the entrance door, you can see..............


A big washroom!!!!! OMG! It's a WASHROOM! Don't expect you can have another door to welcome your guests or friends when you are enjoying the shower or the toilet facilities.


Solid glass panel for viewing the sea beneath the floor. You will feel insecure when you are naked in the washroom because swimmers can be found anytime beneath the solid glass panel.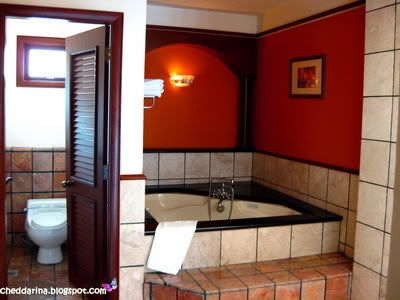 The wash room has already occupied more than half of the room.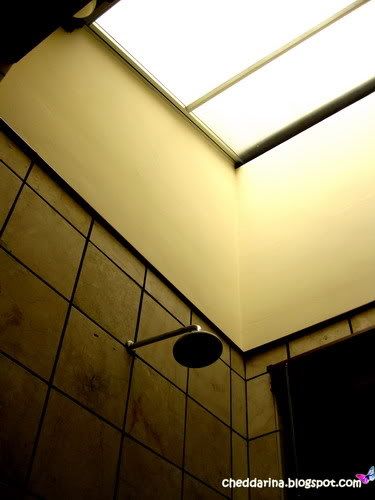 If you love sun-bathing, you will love this because you can open the sky-roof by pulling the string. Cool!
There is another solid glass panel in front of the bed.
Elegant balinese design
Comfy bed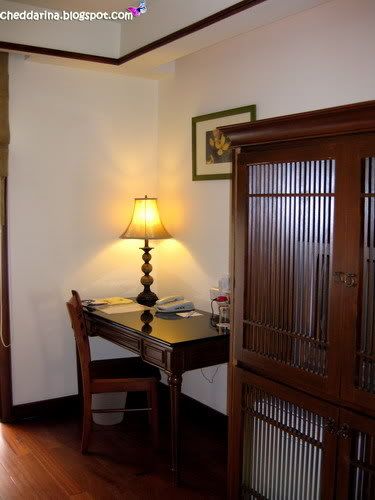 A corner for those want to stay connected with their businesses or to do some writing and reading
Private balcony is a best place for you to enjoy the breeze and fresh air as well as to watch the beautiful sunset.
This water chalet has so much of uniqueness for me to explore. Come and follow me, I show you the

MAGIC

!
Please look at
me
the sea water colour in the photo
It's light blue in the evening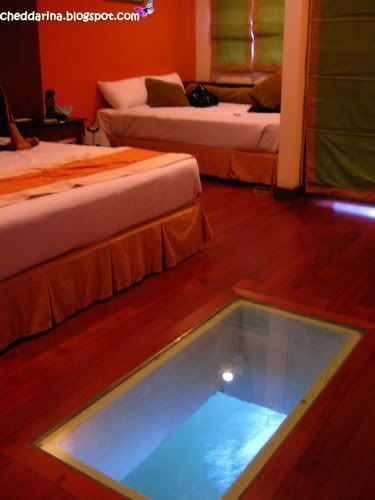 Sky blue
Grey in the afternoon
And green in the morning. OMG! The water colour will change according to the time. Aren't it awesome?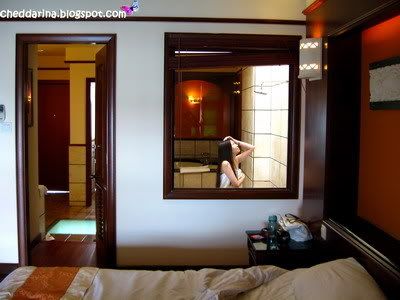 What's more? There's a clear glass panel for you to enjoy the beauty of the
beast
bath. Don't worry, if you do not want to have this exciting and superb view, you can just close your eyes or roll down the blind.
Thus, this place is so perfect to honeymooners and couples.
As you know Port Dickson is a damn boring place if you don't like to swim in the dirty and polluted sea water, but we have lots of activities to spend our time here.
Luncheon at hotel
Eat as more as we could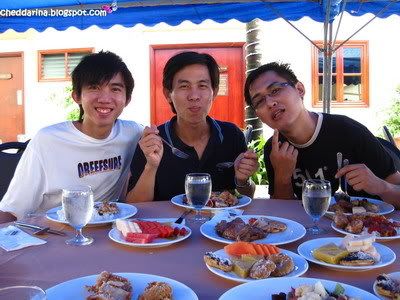 My cute and nice collegues
Cam-whoring everywhere
is my favourite pass time
.
Beach
Making arts with the sand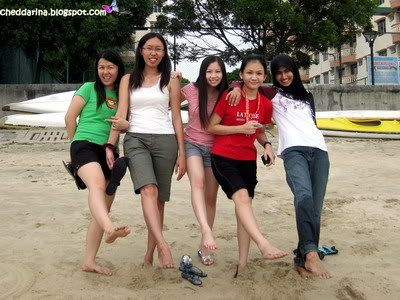 Showing legs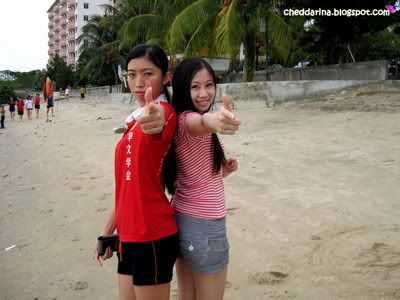 Showing gun!!!
What was extraordinary for all the staffs in BDO Binder who joined this trip? We were on duty and had to participate in the
TELEMATCH
to achieve the main purpose of this this trip.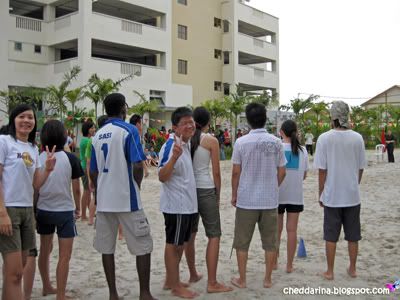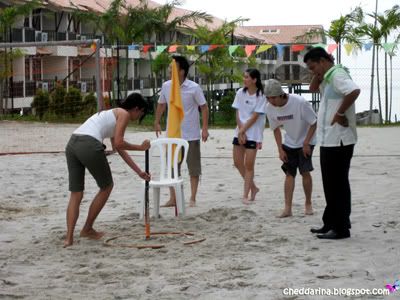 We played some games and the winning team could walk away with............ One Carlo Rino handbag for every team member. Ooppss... My mistake. The fabulous prizes were assorted
rubbish
titbits (contained our favourite, M&M which was rich in melamine.... LOL) which packaged in a Carlo Rino paper bag.
Mahjong session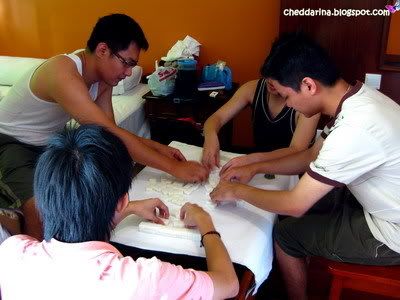 Poolside buffet dinner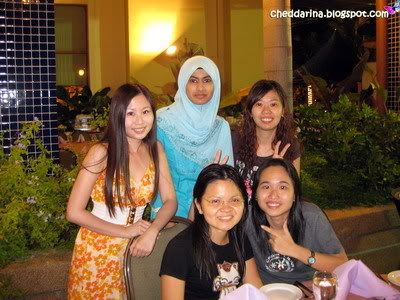 There were too many varieties but my stomach could only store this much.
And of course some of the desserts.
KARAOKE COMPETITION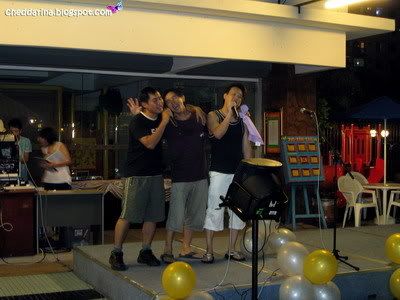 BUFFET BREAKFAST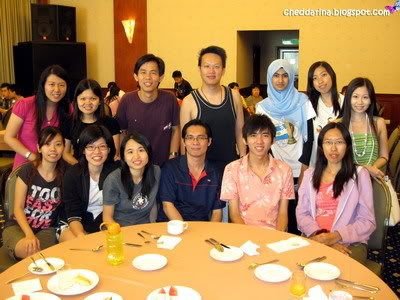 Of course, how could I miss the opportunity to take photos with handsome guys?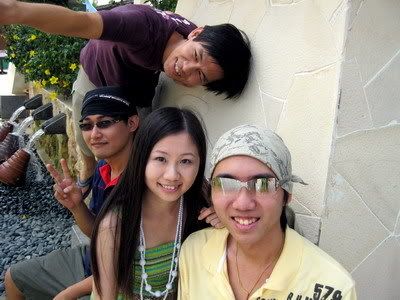 There were about 150 staffs who joined this trip but sadly we only managed to catch Seremban staffs for the group photo session. The staffs from KL and Johor are strangers to me.
So organisers, please remember to make a session for us to know each other better for the company trip next year.