One day, my friend brought me to

Pasta Zanmai

at Mid Valley to try the special food with the mixture of Italian and Japanese of cooking style and ingredients.

If you have a plate of pasta in Japanese style sauce topped with sashimi or grilled eel….. Hmmm…. Can you imagine how does it taste like?




Entrance of Pasta Zanmai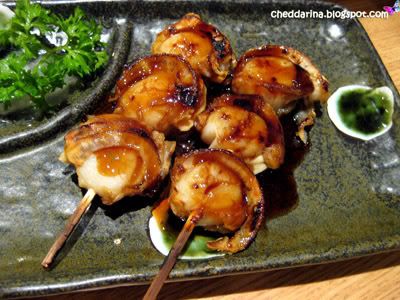 Grilled Scallops. (Comment: Mediocre)




Spaghetti with teriyaki chicken




Can you see the

half-boiled egg

? It makes me drool. (Comment: Others said it was good but for me, I don't really like their Teriyaki chicken)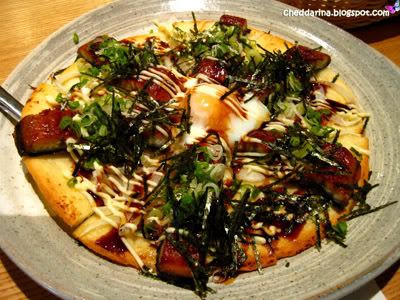 Unagi pizza




This pizza did taste

heavenly delicious

as illustrated in the menu. I super love the half-boiled egg and the seaweed they put on top of the pizza, which made the whole thing so perfect and special.




Unagi was grilled to the perfection and the pizza crust was so thin and crispy.








So far I have tried two types of pizzas here and honestly, I just love the way they baked it. It's so special and even finger-licking good. If you do not know what to order here, just pick a pizza and I'm sure you will be surprised and impressed.

Satisfaction guaranteed!



Try their baked potato as well!

A very good dining place for superb dining experience!