Went to Bali last month for 5 days. Love the photos taken there simply because the scenery is awesome!

I exposed myself too long time under the scorching sun in Bali. Not for surfing, not for sunbathing, not for shopping but mainly for camwhoring. I'm such a crazy girl! I think my skin is now three tones darker. Please rescue my tanned skin!

Some photos in Bali....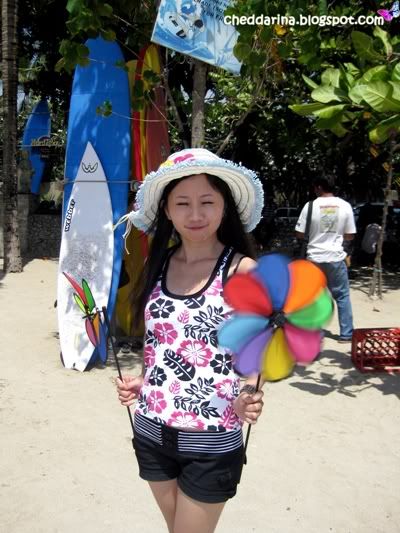 I'm now working hard after a short break and an escapade. Going to Penang for field audit this Sunday.
Yummy foods are waiting for me!!!