Here are my ROM's photos. Planned to do my ROM on January 2010 but couldn't make it and at last we chose to sign the certificate on 25th December 2009 (Yeah! It's Christmas!). So my hubby can't give me any reason that he forgets our anniversaries in future.
I'm such a genius!!!
Putting on the card with number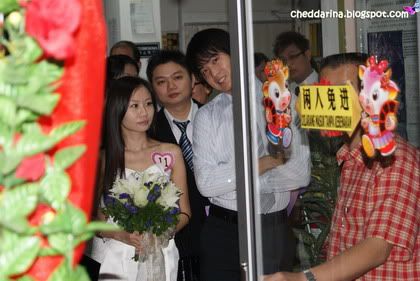 Queuing for march in before the ceremony starts
I looked quite pale because I just recovered from food poisoning
Reading marriage vows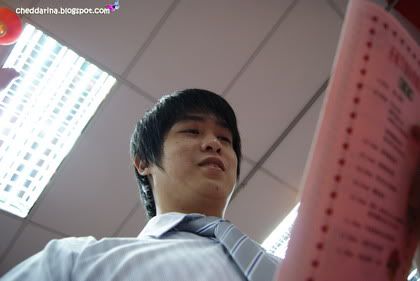 Exchanging rings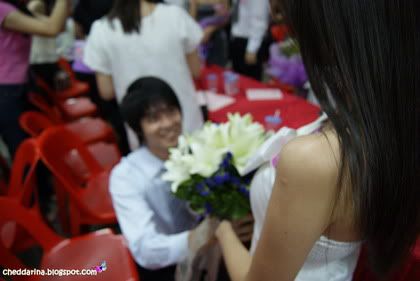 The emcee asked all grooms to knee down and give the flowers to the brides.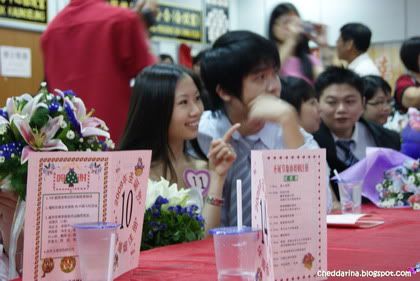 Signing the valuable evidence of marriage
They should not invite so many VIP to the small stage because we needed to squeeze in. See, my father and mother-in-law stood so far away.....
The banner I am holding is the souvenir from the sponsors. But the small banner is poorly designed. My Photoshop skill is even better than them.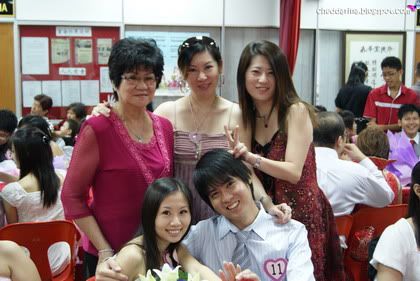 My two gorgeous sisters-in-law and my mother-in-law
So coincidentally met my friend in this ROM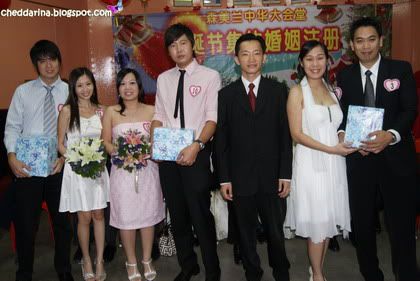 We won the grand prize in lucky draw session! Since when I become so good luck? Must go and buy TOTO
I love this white dress a lot. Only wore it once for the ROM. BUT.... it's missing. I have searched through all my wardrobes but still unable to locate it til now. So sad :(