As promised, here are those essence of the

BIG DAY

. Pardon for my snail speed as I need to design my photos in half professional way in order to present it perfectly. I have too many photos to post and thus, I spent three days to arrange, edit and design them to make sure the flow of those photos tells you a story.
HERE YOU GO!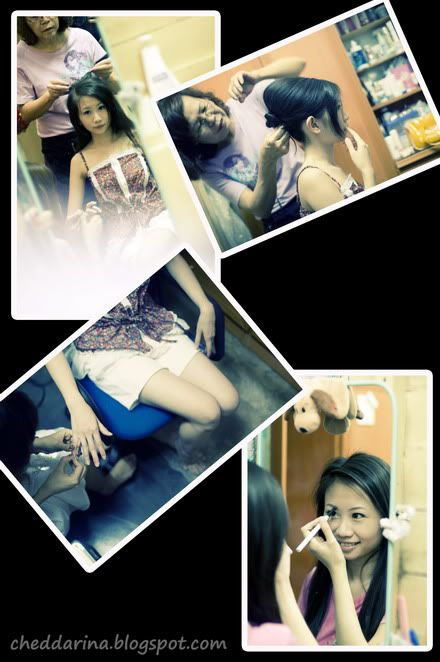 As you see from the above photo, I did the makeup myself… Yes, I'm serious! I didn't get any makeup artist to do the morning makeup because I couldn't find a GOOD makeup artist in seremban after
FOUR
times of trial makeup. Ok… I confess that I'm really a particular and hard-to-serve customer. I know 4 times sounds too much but without trying, you will never know how poor they are.
But I know a few which are not bad but they were all fully booked as my wedding day was a super auspicious day. Very "ong" til photographers and makeup artists were all full.
My wedding gown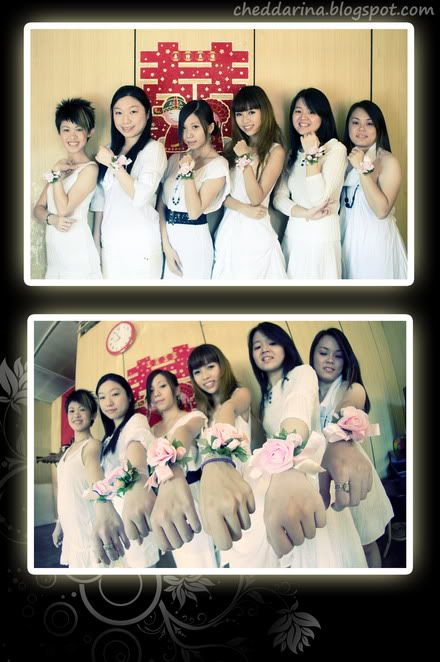 Special thanks to (from the left) Moon, Sock Peng, Sook Jun, Cheesie, Lye Kwan & Jia Nan for being my bridesmaids.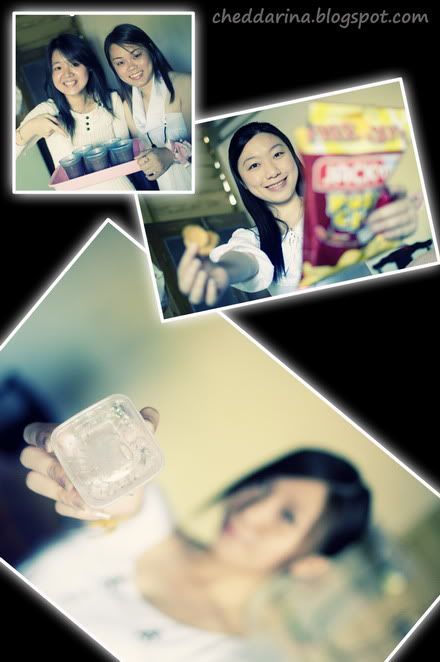 Wanna kiss my best friend, Cheesie

a million of thank you

as she really helped me a lot. From choosing march-in songs, ironing out ideas on how to play with the groomsmen to applying fake nails on my fingers one by one in the early morning, she contributed her precious time and effort voluntarily and made me felt so touched.
"I LOVE YOU, DEAR!"

.

Really wish I could help you more when you get married.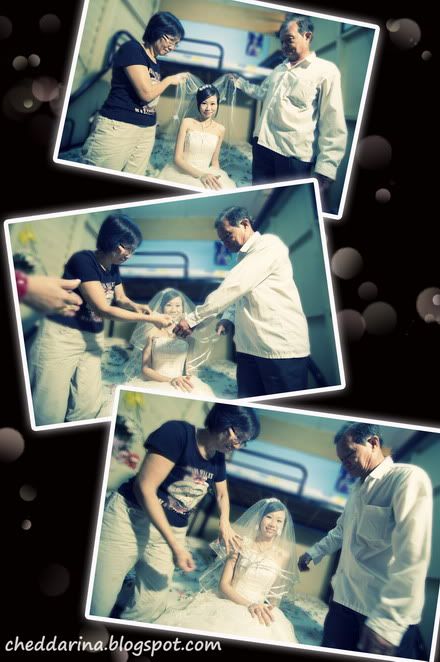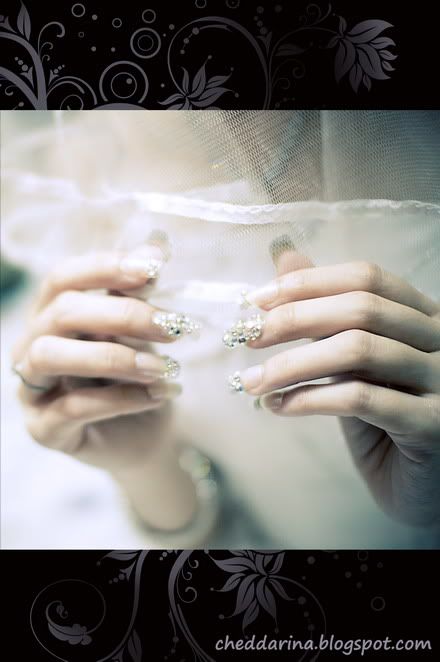 This bling bling nail art set with Swarovski crystals is given by Cheesie. She brought it back for me all the way from Japan. Somemore she put on additional crystals for me to make them shine to the maximum. Love it very very much.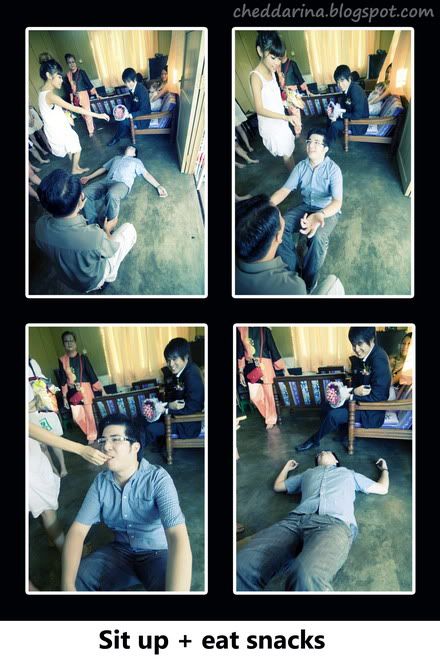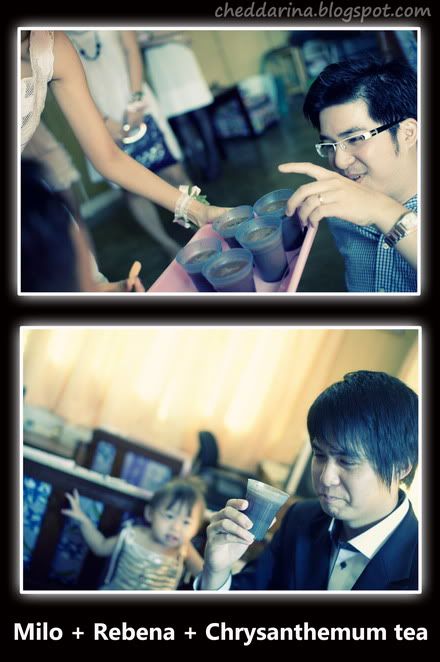 This is a called "sweet in the heart" drink.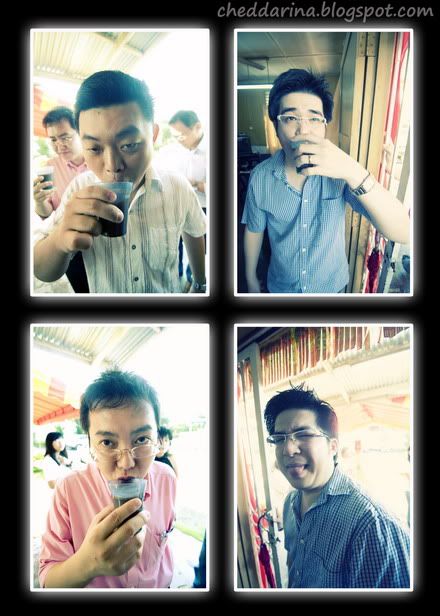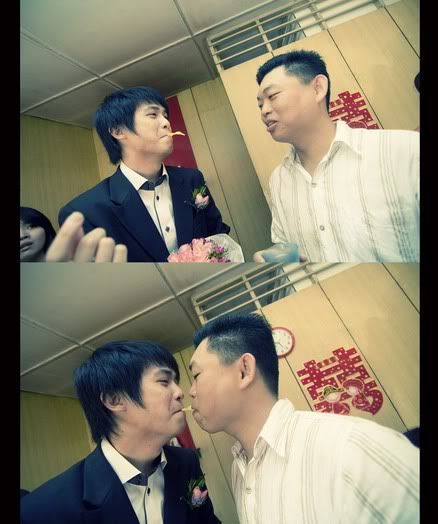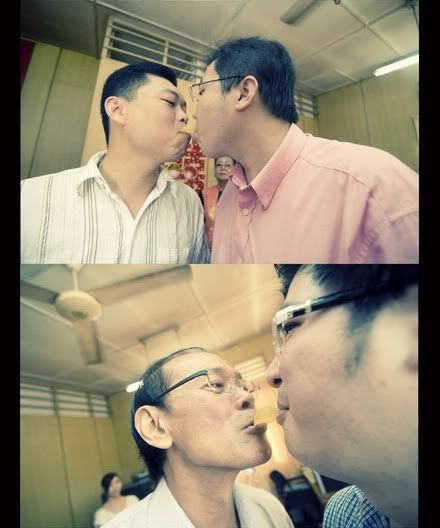 This game required the groom to express how much he loves me and what he would do to give me happiness...... til the ice cube melts. Haha
..........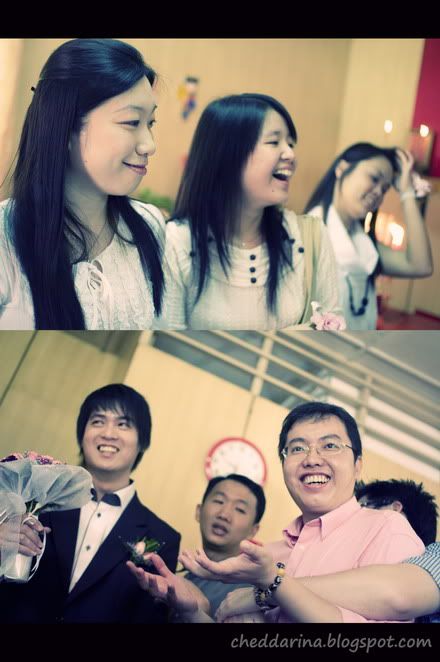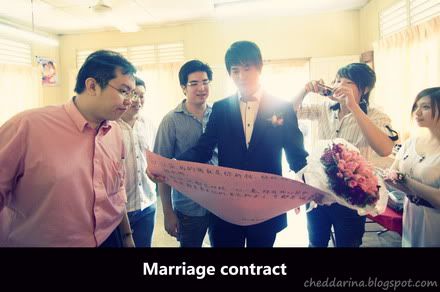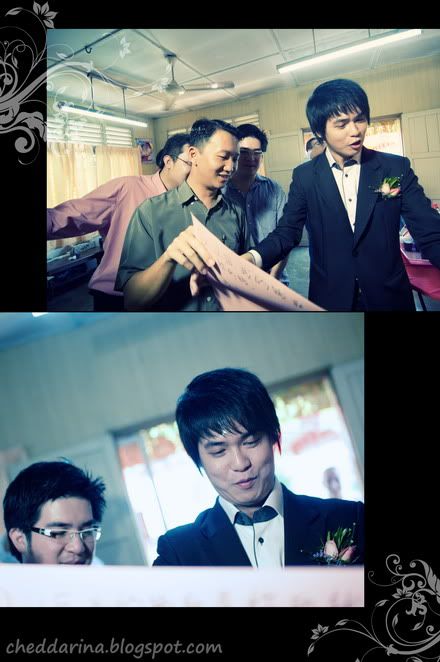 Reading loud ........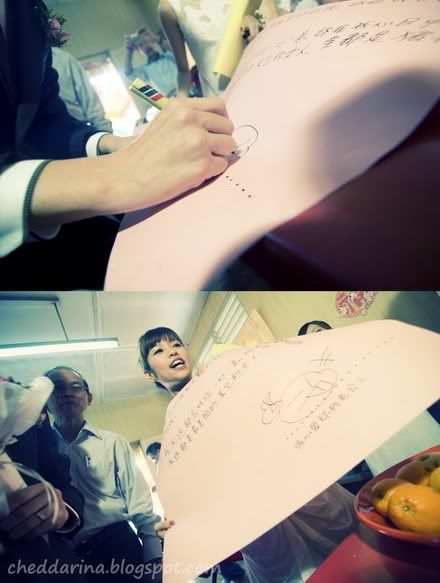 WTF! How come my bridesmaids let him to pass with this signature?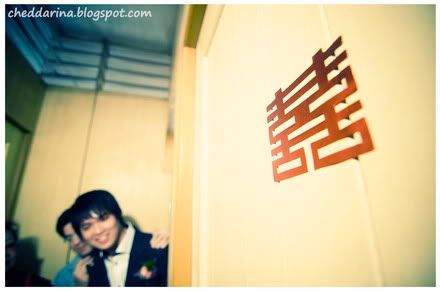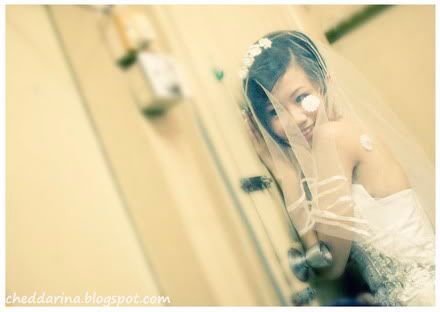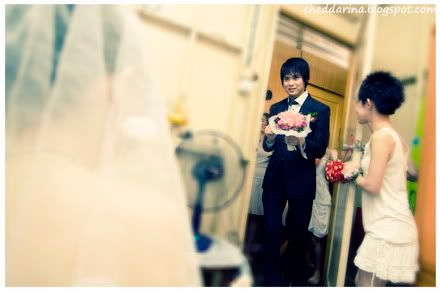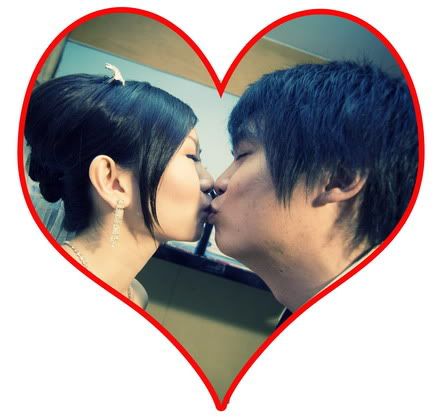 I gotta separate the morning session into Part 1 & Part 2 as it contains too many photos. I just want to maximise the ease of viewing because people will feel boring when the post is too lengthy. Agree with me?
Hope you enjoy the process of viewing.
STAY TUNED for Part 2

.