Continued from
Part 1
, here are the remaining photos that's going to make you bored. Click the red cross button on your top right hand side if you do not wish to continue. But I strongly advise you to scroll down to find out more about my family.

Below is just a summary out of 400 photos.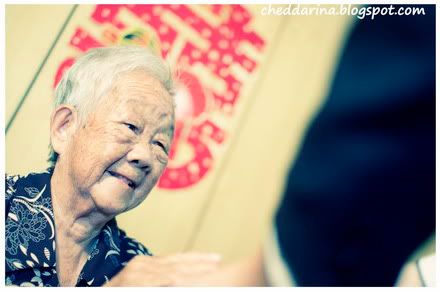 My grandma



My lovely parents.



My uncles and aunties



My younger brothers



My niece. She is so cute!!!



My parents so coincidentally wore white. Matched my wedding gown!



Family portrait



No crying at all on that day.... cos from my new house to my parents' house is just 10 minutes drive.



We are ready to go!



"Bon, bon bon.... bon........."



Pray time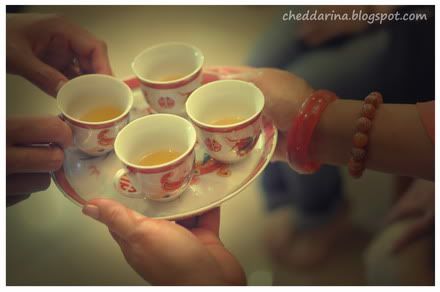 Tea time



My father and mother-in-law laughing happily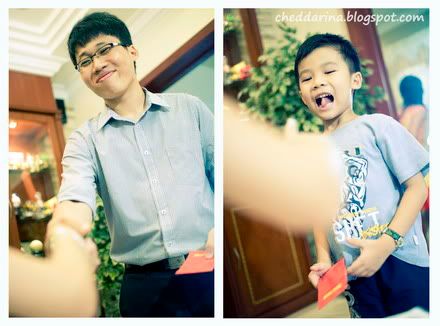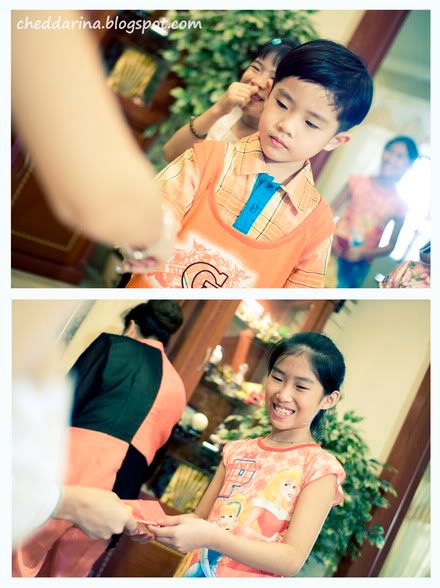 Entering my room!



Jumping high



Kiss me, kiss kiss kiss me.......



My gorgeous bridesmaids



Fun time with my bridesmaids!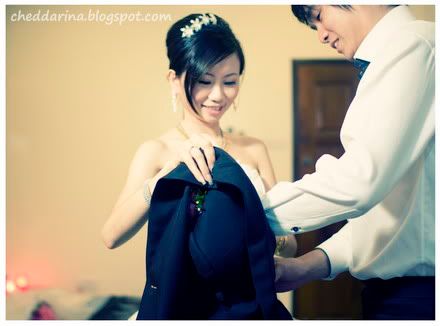 Sweet sweet love............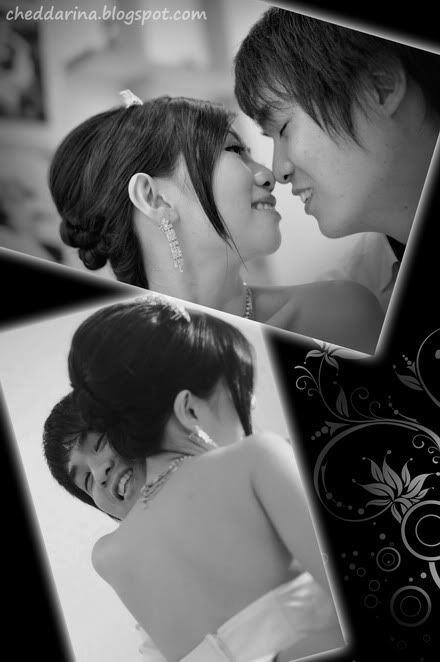 Sweet sweet hug...............



Sweet ending


Love the way the photographer designed my story. I'm so satisfied with the outcome. Worth paying more to get him as my photographer. What do you think?



P/S: Pardon for my lousy narrations as I'm blogging this at 1am. My eyes are now half-closed and my hands are typing slowly. My mind started to float to somewhere which I feel so strange.


-------------------------------------------------------------------------------------


Although I'm overloaded with job assignments this week, but I'm so hardworking to work out the photos of my wedding banquet.




This is a photo of the making of my wedding banquet makeup and hairdo. It looked like ordinary but I was so surprised when my makeup artist completed the painting on my face and spraying on my hair.


Wanna know whether I looked like Miss World or Miss Ugly Duck? Be sure to follow me closely.

I guarantee to surprise you with my brand new bridal look!