I know you all are impatiently waiting, so without any delay, let me present you the ONCE IN A LIFETIME WEDDING BANQUET STORY.
BEHIND THE SCENES
Started makeup at 4pm. I applied mask and kept my skin moisturized with ampoule and spring water before my MUA reached my house. So my skin was on tiptop condition when he painted on my face.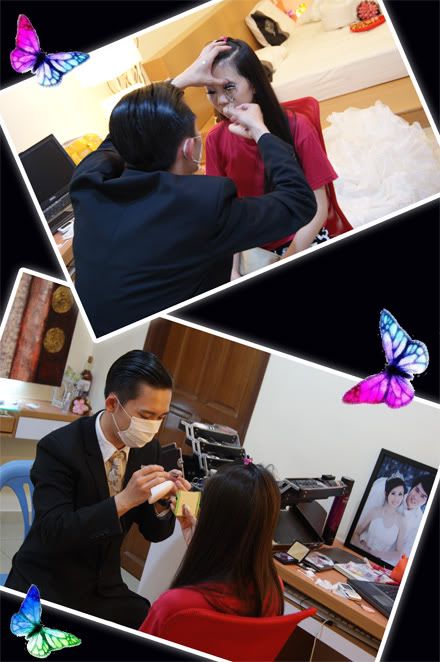 My MUA used good quality products such as MAC and DIOR to paint my face. Damn professional. Worth paying him so much!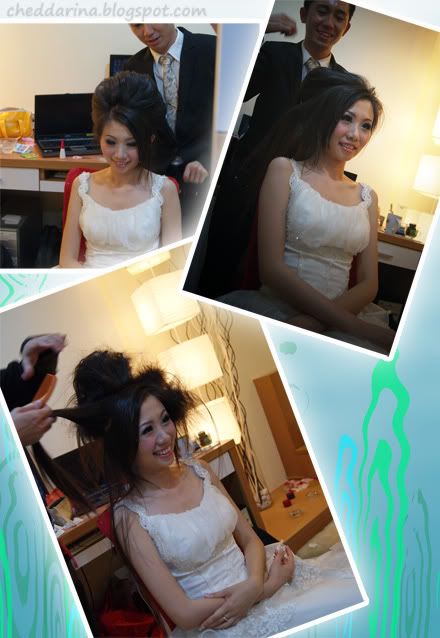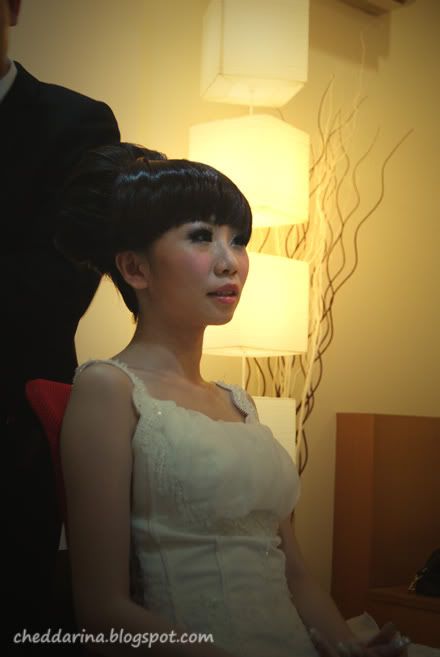 Jeng jeng jeng jeng……………………………………………………….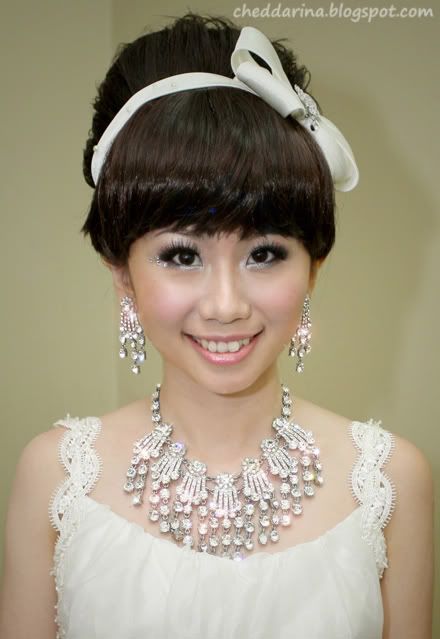 Are you surprised with this bridal look?
All my friends and relative said I looked like a DOLL. I don't really think so but what do you think?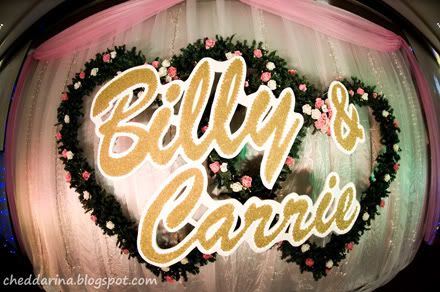 Stage decoration with pink and white theme.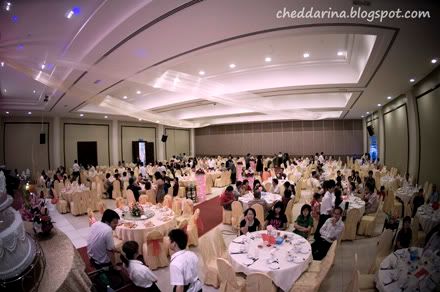 The reception hall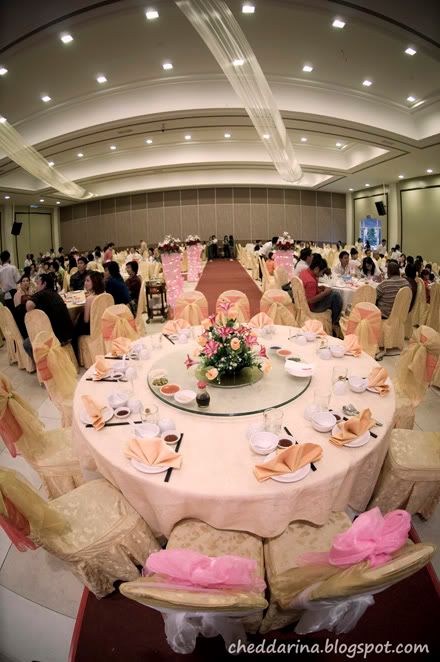 The red carpet walkway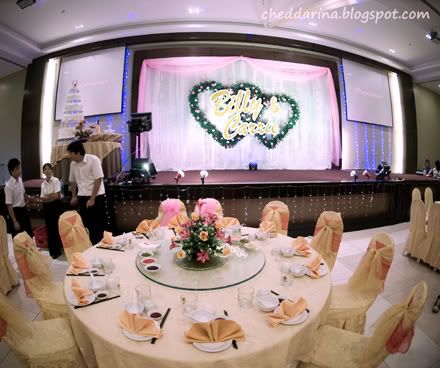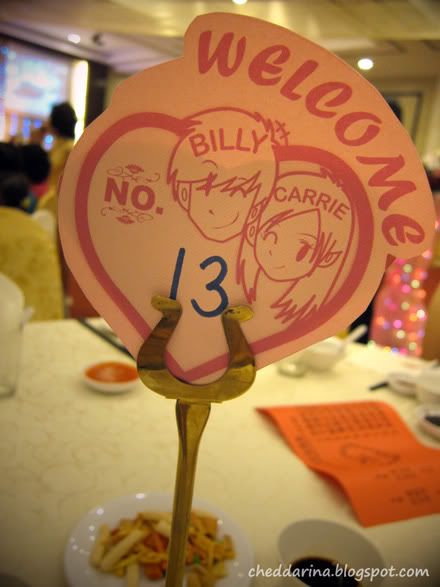 Table number card- designed by my hubby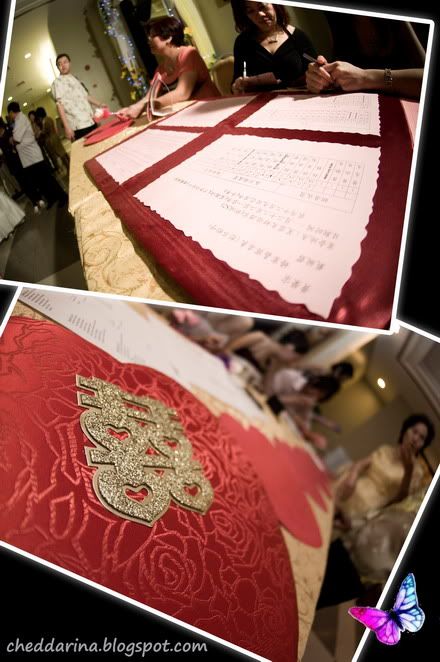 Guest list and guest book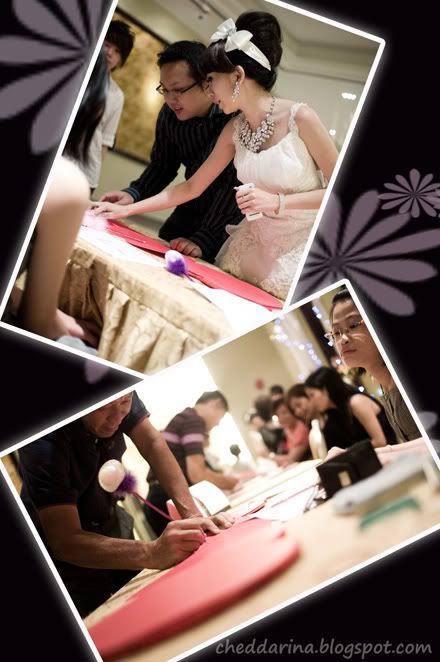 I arrived very early to welcome and to take photos with my guests. Can't waste the every single chance to camwhore with old friends and relatives.
My MUA, dressed like groom. This is his attire when he makeup for customers.
Chose this photo because I looked sweet. Haha…..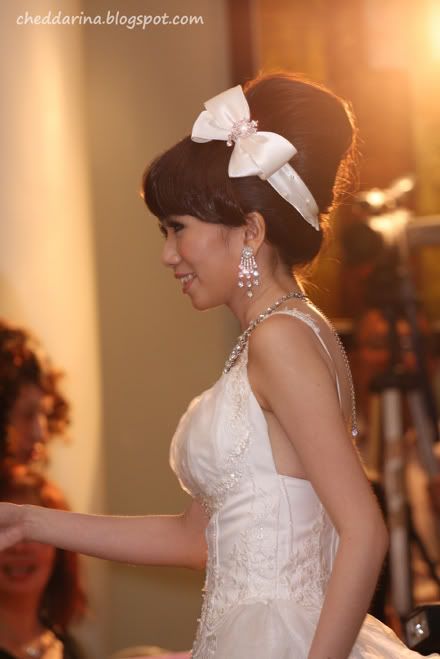 Why my boobs suddenly so big? Thanks to the design of the gown.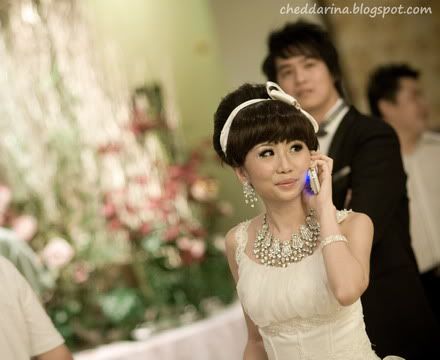 Friends calling me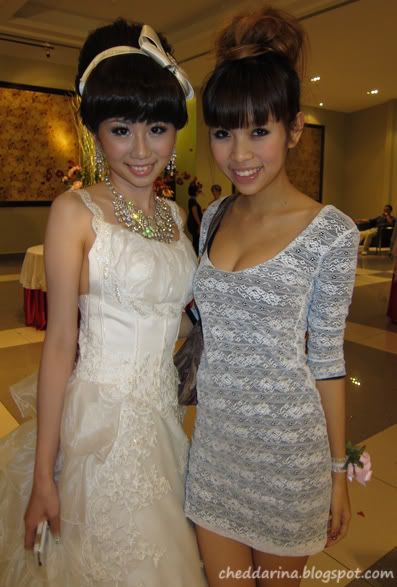 My best friend, Cheesie. And many people ask me whether we are sisters because we look alike. What do you think?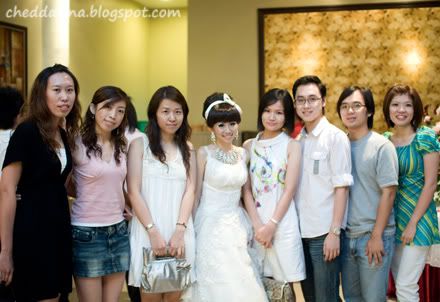 Some of my colleagues
Ready to march in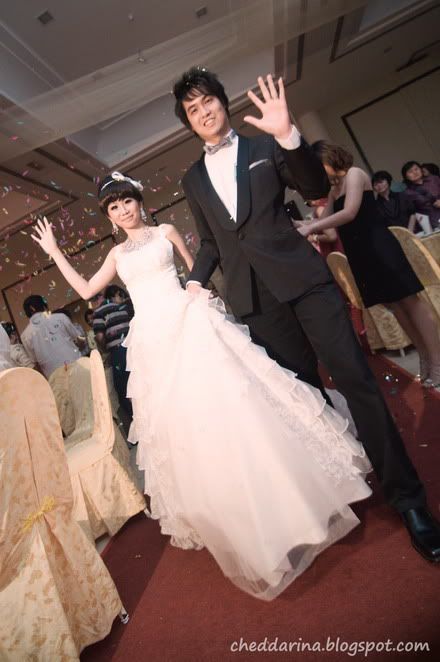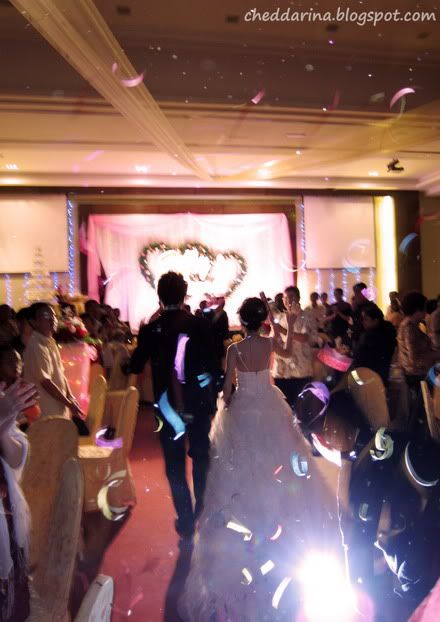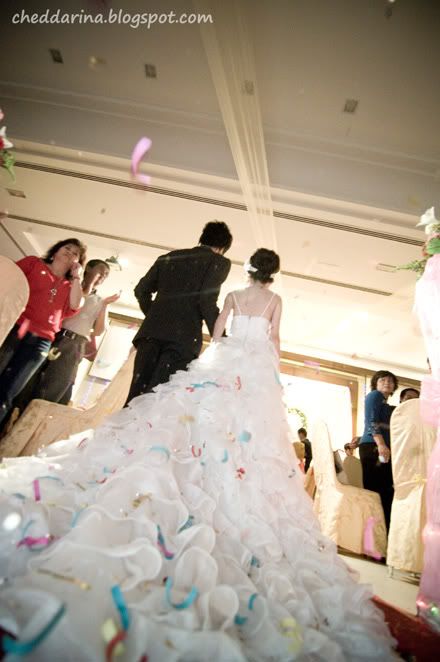 Love this shot showing my long long layered gown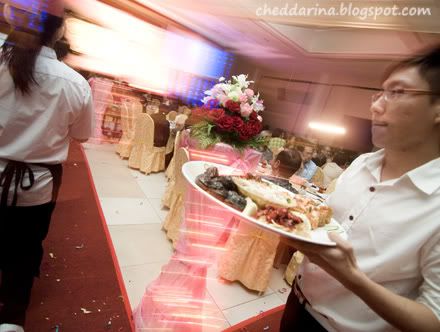 Food serving presentation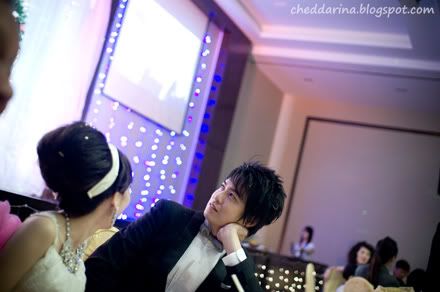 Slideshow presentation featuring the morning session. I was too concentrated on watching until I forgot to eat.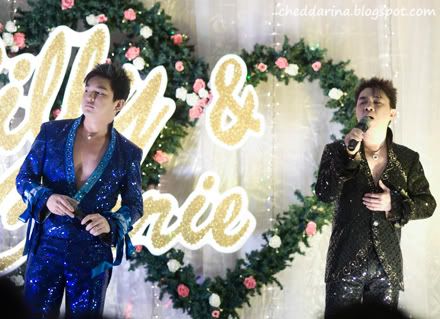 Performance by local stars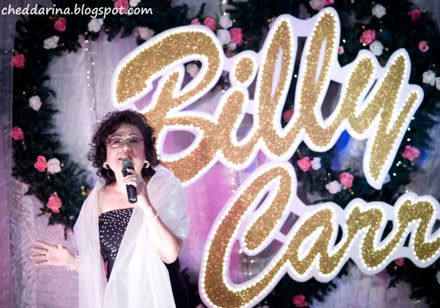 My "Dai Kam Jie" can sing well too!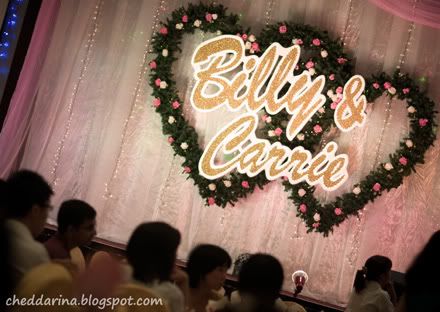 I was at the back of the stage waiting for cake cutting ceremony after changing my gown and hairstyle.
TO BE CONTINUED......................
-->

Want to know more about my MUA? Hmmm…. I will tell you only in my

LAST POST

of Wedding Banquet series. Do not hate me ok?
-->

Want to see more photos?
-->

Want to know my secrets on how to make my skin hydrated and silky smooth on my BIG DAY?
Make sure you read and do what I suggested below.
I got some feedback from my readers through Facebook and they complained that they f

orget my blog URL

everytime when they want to check out what's new on my blog. Do you guys have the same problem here?
If you want to be the one who gets to know all my updates,
I suggest you to be my "FOLLOWER" by simply adding me in your Reading List if you have an account with BLOGGER.
Click here
if you want to learn how to do this.
OR
click here
to subscribe to my FEED
If you are not active in blogsphere, then you may try this. When browsing through my blog, you may click
"ADD TO FAVOURITES"
or
"BOOKMARK THIS PAGE"
if you don't have a Feed Reader or Blogspot account.
More stunning photos are coming up soon!