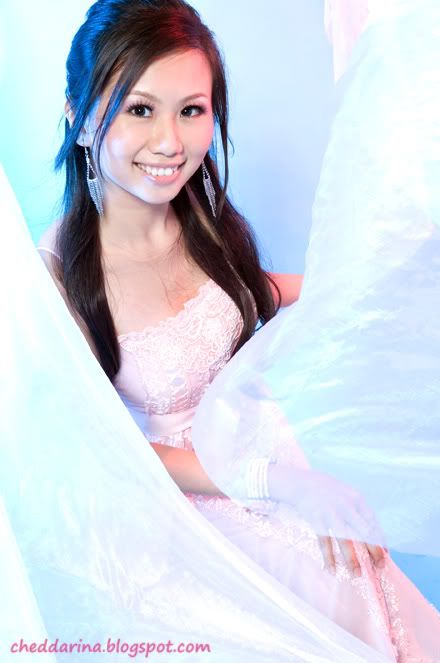 Interested to know how do I keep my skin smooth and radiant? Scroll down for my secret recipe that I've been practising for 5 months.
Remember that these tricks are also very useful for those who wanna keep their skin on tiptop condition always.
Step 1
Use
make-up remover
to cleanse your skin even you do not wear any makeup. This is to remove your sunblock and all the dirt on your face.
I ♥ the cleansing oil the best because it can wipe away all my make-up very fast and leave my skin very clean.
I know Shu Eumura's oil make-up remover is the best but it's just too expensive because the oil will not leave on my face for longer than one minute. So better save my money to buy the expensive serum and essence. Am I clever?
I'm now using
Cyber Colors Cleansing Oil
. It's result is just same with Clinique's Take The Day Off Cleansing Oil which I think is good enough for my skin.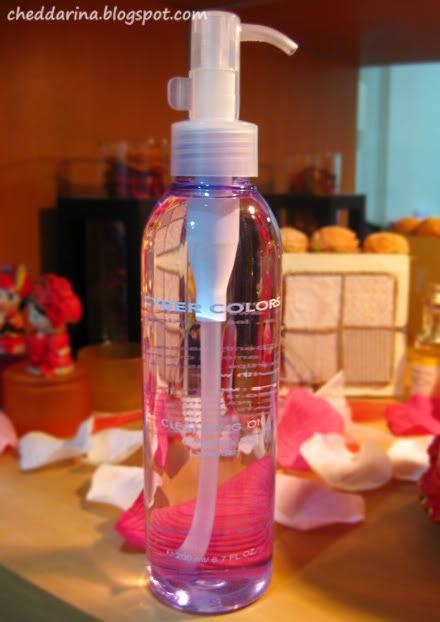 Available at SASA. RM49.90
Do not use the normal make-up remover to remove your eye makeup as eyes area are very sensitive and thus, extra care needed.
I recommend this -->
Loreal Gentle Lip & Eye Makeup Remover
I've been using this for 4 years. It is so economic and working very well all the while.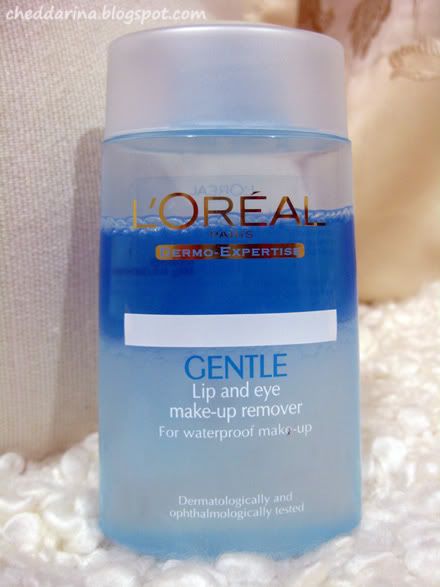 Available at department stores and pharmacies. RM23.90
Step 2
Exfoliate your skin
at least once a week. I recommend those with sensitive skin and acne-prone skin to use mild scrub or peeling gel.
I'm currently using
Purifying Facial Peeling Gel from Legere.
This is gentle on my skin and of course dull-looking face and flakiness are washed away. However, this doesn't work magically like scrub with particles to tighten pores.
But not to worry this, I have something to treat my opened pores better. Tell you later.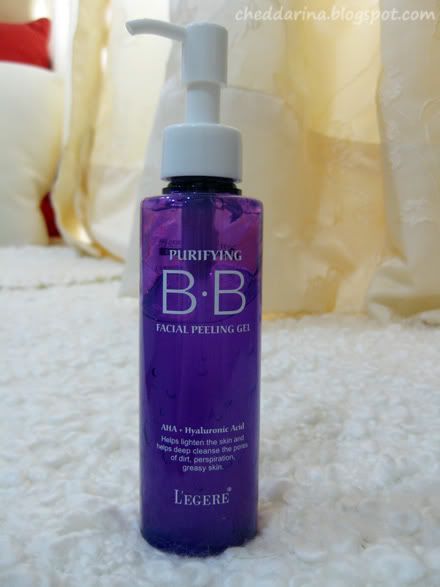 Legere Purifying Facial Peeling Gel is available at 女人我最大. RM89.90
Step 3
Wash your face
with your normal cleanser.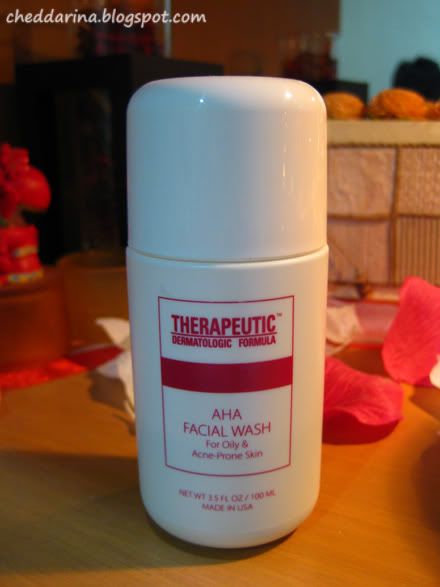 I'm using an USA product recommended by my skin specialist. RM55
Step 4
After exfoliation, use a deep cleansing mask as a step to clear all the impurities on your skin. You can skip this step if you have dry or pimple-prone skin.
I ♥ Clinique Pore Minimising Mask.
This wash-off formula clay mask is not suitable for those with dry and super sensitive skin. It is fantastic for minimising opened pores and that's why I can't live without them, especially after squeezing my blackheads.
Available at cosmetic counter at leading department stores. RM105
Step 5
It's time to hydrate your skin!
Apply hydrating serum or ampoule
on your face in circular motion until fully absorbed.
I know many people are very "kiam siap" when dabbing these essence on their face because one small bottle liquid can cost you about RM300 or more. But do you know that if you do not use sufficient amount, then the essence is unable to deliver the optimum results?
My all time favourite is LEGERE 100% Natural Hyaluronic Acid
This can also be used as ampoule for makeup purpose!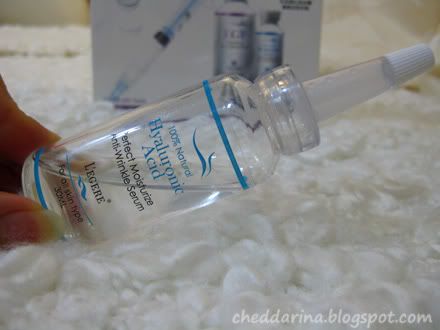 Available at 女人我最大. RM89 for one bottle of EGF serum & one bottle of 100% hyaluronic acid (it's super cheap!)
Step 6
Put on a hydrating sheet mask on your moisturised face. Make sure it is oil-free and non-comedonegenic if you have oily or acne skin. This is for optimum absorption and to quench your thirsty skin the best.
I recommend whitening and moisturising mask with fermented pomegranate essence from Skinfood. It's about RM16.90 per sheet. Or you can also try Neutrogena's hydrating mask for similar results.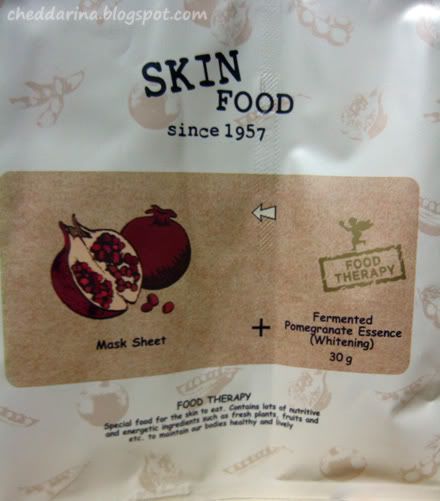 Masks from Taiwan are not bad too!
When you remove the mask, remember to massage the remaining fluid on your face until it's fully absorbed.
Massage is very crucial to give radiance to your skin. Moreover, the correct way of massage can help skin for detoxification and thus, your face shape is lifted.
Step 7
Apply moisturiser. This is my thirsty skin relief! You can
click here
to see my review on this product.
Clinique's Moisture Surge
Available at cosmetic counter at leading department stores. RM135
MY last secret recipe.......
Step 8
Use this before makeup to instantly brighten and soften your skin. This
Instant Bright Sparkling Mask from Cyber Colors
is fantastic for providing a polished and glowing complexion.
Available at SASA. RM149
For best results, repeat step 1, 3, 5, 6 and 7 everyday to achieve baby smooth skin for at least one month before your BIG DAY.
OK. Show you more photos to quench your thirst. Haha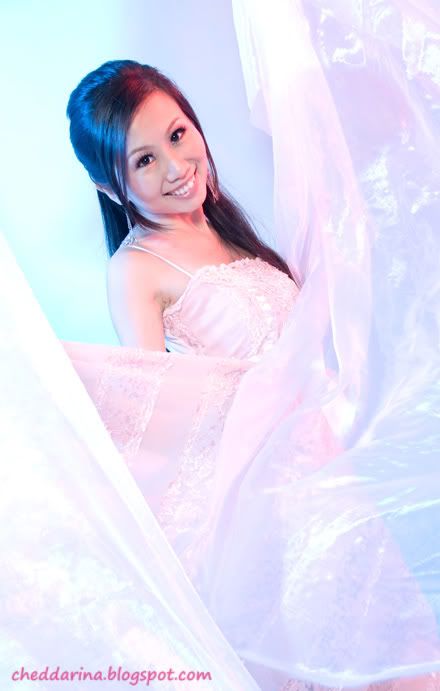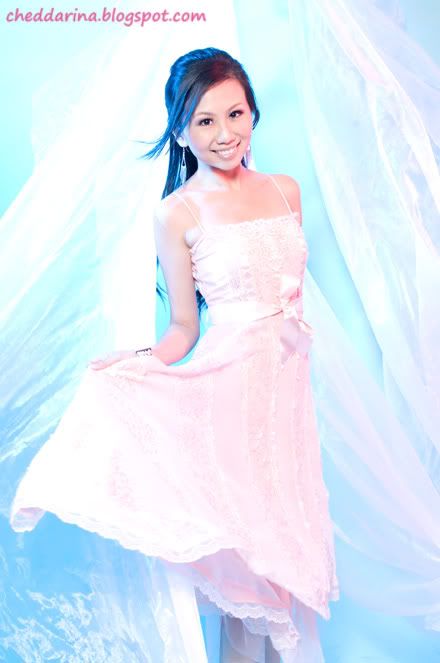 Crytal clear skin formulas are revealed!
So I hope you find this helpful and
GANBATE
on working out great skin!
Remember to share your tips with me if you find yours working better.