I believe all of you long to have big eyes so you no longer require to paint your eyes with dark color eyeshadow.
I got a very good solution for you. And I'm doing that for my every full makeup day.
This is the most crucial step to enlarge your eyes in a wink. So please read carefully.
What you need now is
DOUBLE EYELID STICKER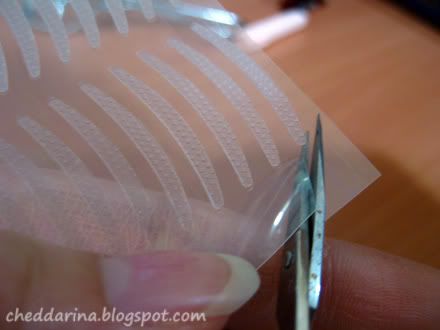 Before applying any foundation on your face, cut the eyelid stickers according to your eye shape.
Why use double eyelid stickers?
--> To create double eyelid for those with single eyelid
--> To elevate your eyelid aperture for those with double eyelid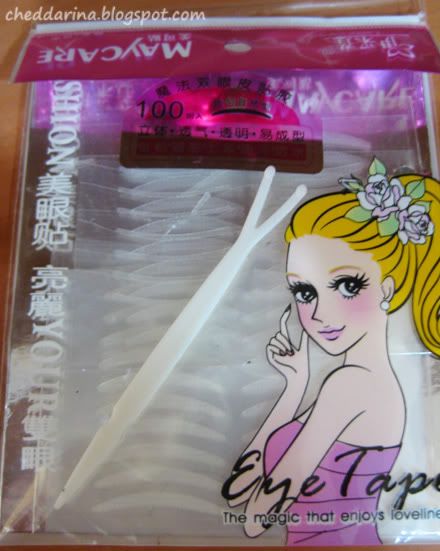 Double eyelid sticker & Y stick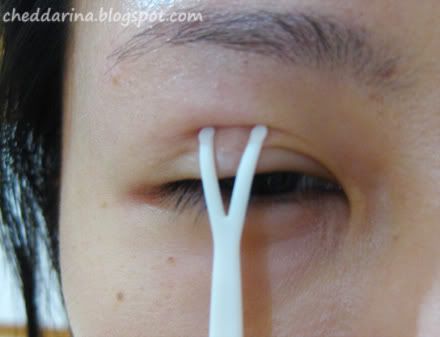 Use the Y-stick to locate your ideal double eyelid-line, usually 3-6 mm above the eyelash, by slightly pressing on eyelid.
Confirmed the eyelid-line and then put on the sticker.
Sorry for my blur photo because I have only two hands and the lighting condition was not that good.
Open your eyes and now you can see the difference!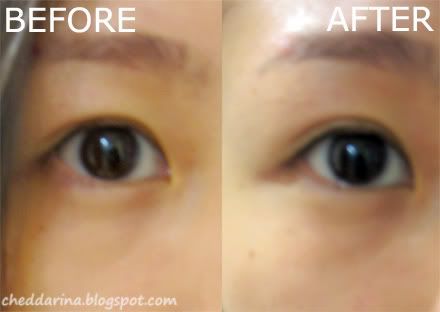 My eye is instantly bigger!
However, this would be very difficult for those who have excessive fats on the eyelid as double eyelid may not be created. But I got solution for you too.
Follow my instructions
step by step ok?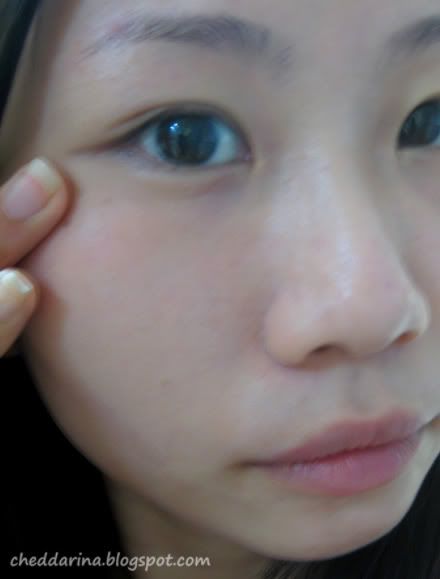 Apply foundation or BB cream evenly on your face.
Curl your eyelashes.
Dab some earth color on your lid and crease. Then apply dark brown eyeshadow on the outer corner and blend. You can see clearly where I placed the double eyelid sticker.
Use gel eyeliner to draw a line closer to your lash line and extend the line a bit longer to past the outer corner and then bring slightly upwards.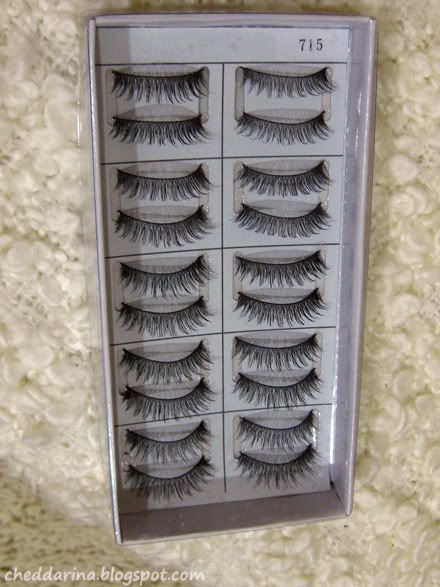 It's falsie time!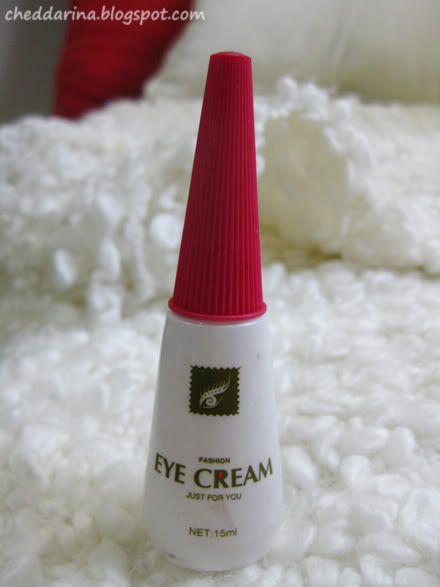 Glue the falsies closest to your lash line using eyelid glue. I prefer eyelid glue instead of glue specially for falsies because its adhesiveness is so much better.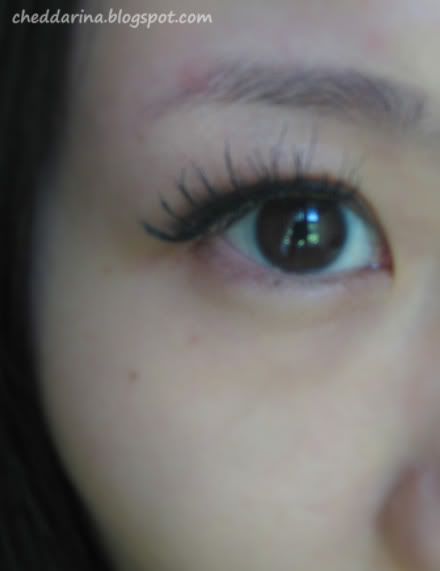 Usually you will notice your own lashes are difficult to blend naturally with the falsies even after you apply few coats of mascara. Just like mine.
How to solve this?
Put some double eyelid glue to your lashes.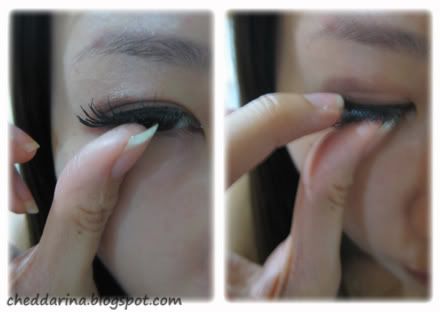 Then use your finger to make falsies and your lashes stick together. If the glue has created some clumps on your lashes, just apply a coat of mascara and it's all done!
This works best if you use the black color eyelid glue because you no need mascara to cover the white residual on your lashes.
If you are unable to create the double eyelid using the double eyelid sticker just now
, don't give up.
See what I did.
Put on some double eyelid glue over the sticker, and use the Y stick to locate your ideal eyelid-line as explained in STEP 1.
Tadaaaa.......
Use the gel eyeliner again to draw your bottom liner from the middle to the outer.
Then use blink glitter eyeliner in silver to draw a fine from tear duct to the middle.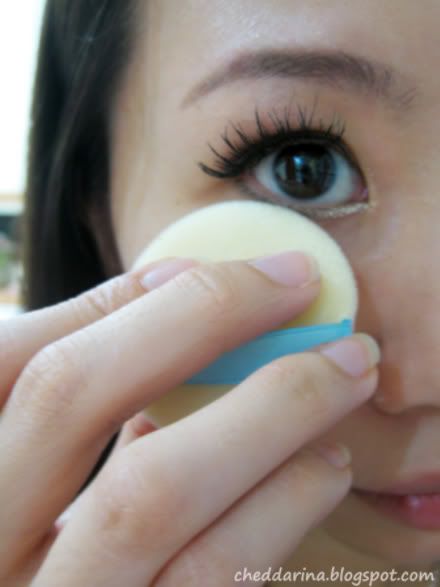 To avoid eyeliner smudges, dab on more loose powder on you eye area just below the bottom eyeliner,
Apply blusher on the apples of your cheek.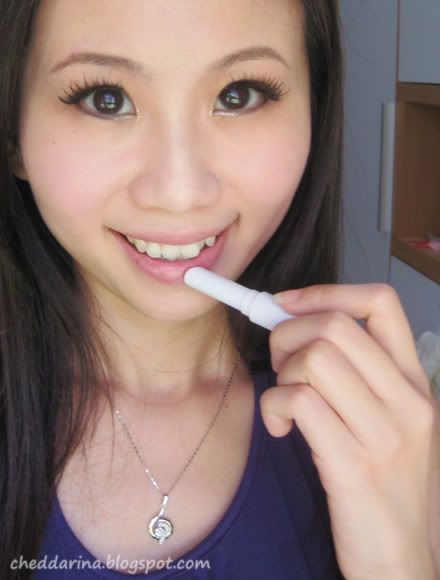 Put on your favourite lip gloss and you are on the go!
Super sleepy now and I will post my
HAIR TUTORIAL
on Monday.
STAY TUNED!