Before this, I thought making a hair bun was tough like mission impossible.
My disobedient, long & thin hair would look like shit when I tried to make a bun because I just failed to secure the bun from sagging even though I had used countless bobby pins.
But now, I can make a hair bun within
2 minutes
without any bobby pin
.
Want to know what has transformed me into such a brilliant hairstylist?
The answer is ………………….
Scroll down and you will find out why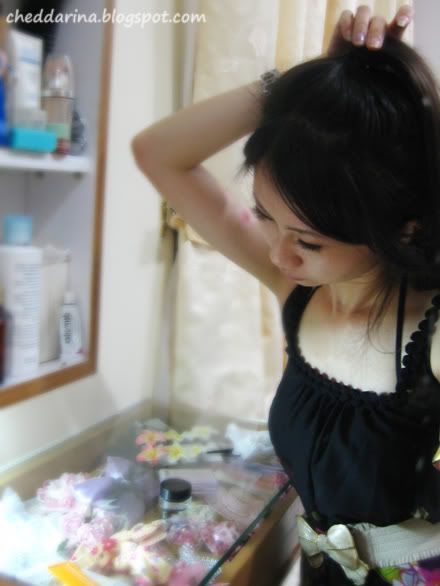 First, tie a high pony tail, as high as possible so your bun won't make you look like obasan.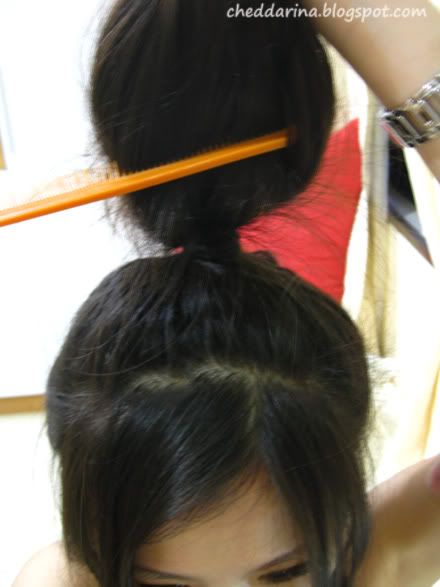 Backcomb your hair to create volume.
Twist and hold your hair as shown above.
The most crucial point ……….
Metal hair bun fixer
(actually I don't know what it is called because this is a present from Cheesie which she bought in Japan and the packaging is in Japanese!)
This is really a magic tool!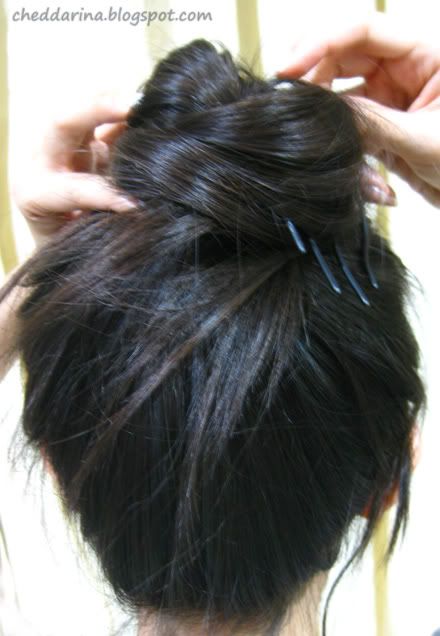 What you need to do is just put this magic tool as shown in the photo above.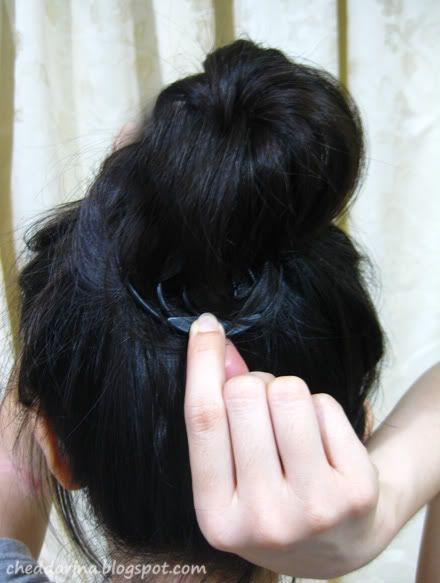 Then pull down (outwards) the round part of the metal fixer and push it upwards so that it hides inside your hair. Hide the leftover hair with bobby pin if there's any.
This magic metal hair bun fixer secures the bun like you have used hundreds of bobby pins.
Somemore you can adjust the bun size by pulling your hair.
So it can become like this.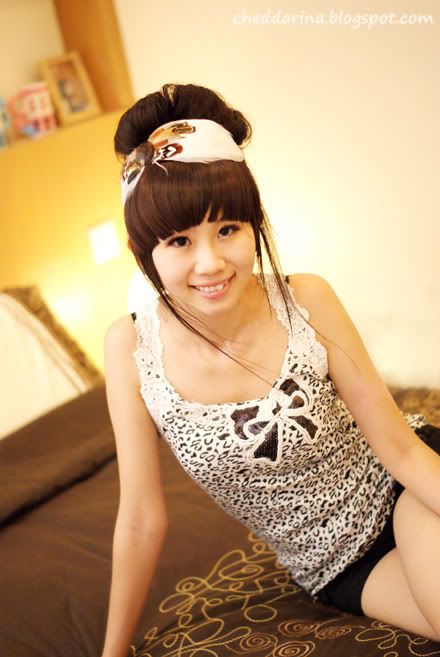 Yea, I put on my
fake fringe
again! Click
here
if you want to know where to buy a fake fringe and how to wear it.
And the most
convincing
photo is this………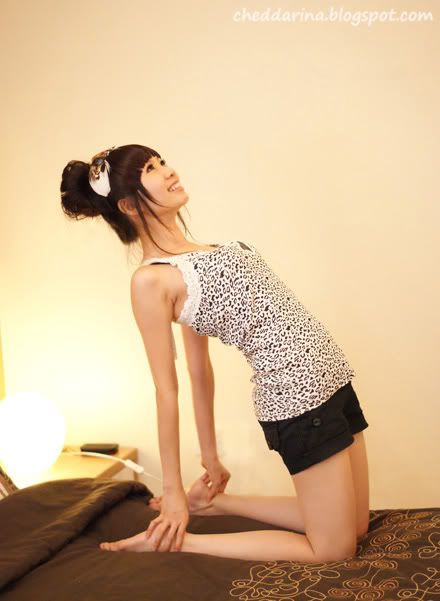 My pretty hair bun still stays in shape after

yoga pose
.
This is awesome right?