Having a sumptuous dinner is a typical birthday celebration that many many people love. Of course, I'm not an exceptional one.
Tried out the very special soup in bread at expressSOUP before dinner.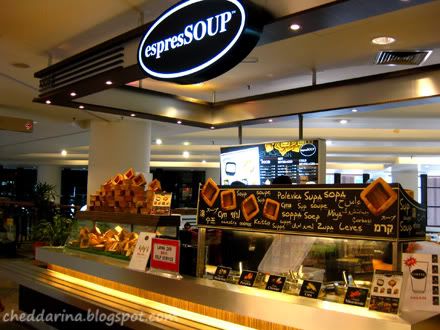 My clam chowder soup
His mushroom soup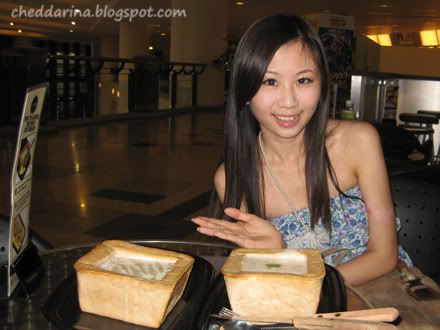 Posing with the soup and hoping there were delicious
The correct way to enjoy the bread and the soup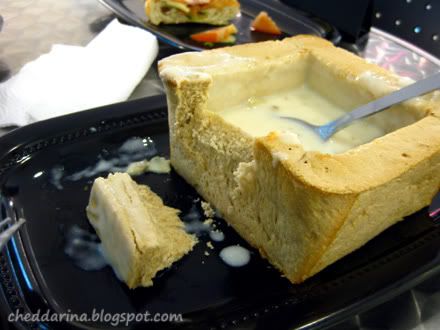 But I chose my own way because I found the bread was not nice at all.
Honestly speaking, the soup here is just so so. Just tried for fun because it looked special.
Then my hubby drove all the way from KL town to SS2 just to bring me to this restaurant called
THE LOBSTERMAN
. Ok, I should say GPS was the one who brought us there. Haha……..
To my surprise, it looked like the most famous western restaurant, Kensington in Seremban.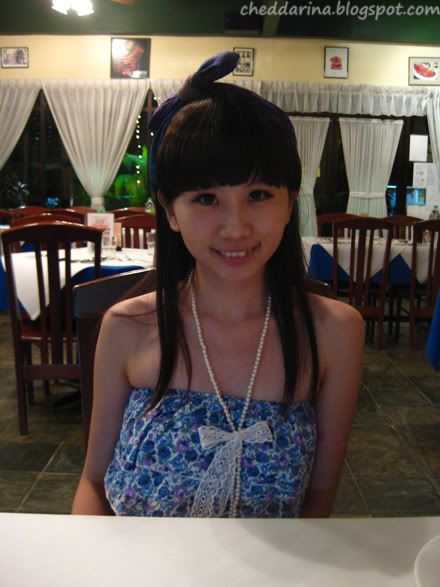 Can you see the live lobsters? OMG! How the bottom one is going to survive?
According to
The Lobsterman
, all lobsters are air-flown LIVE from the icy waters of the North Atlantic. Wow!
We ordered a set dinner for two. And the set included a lobster with your preferred cooking style.
This was our live lobster! But we felt bad because the lobster was going to be killed. Sorry, my little lobster.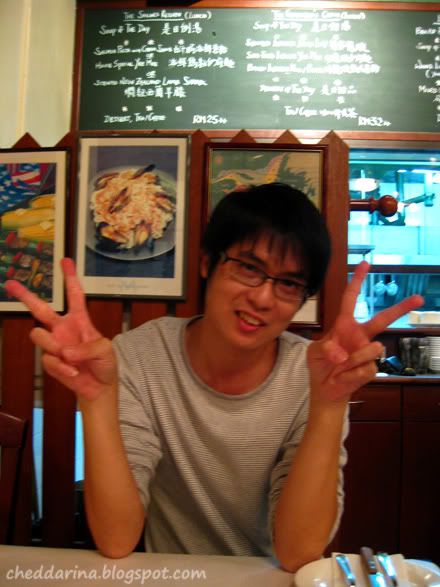 My hubby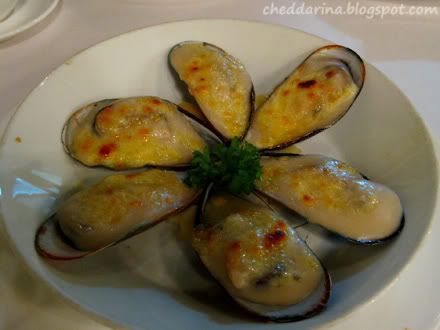 Our starter, baked mussels with cheese.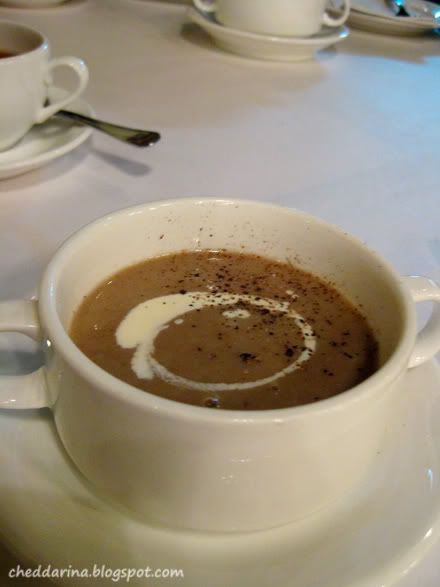 Soup of the day was mushroom soup. We had too much soup today! So this was just mediocre.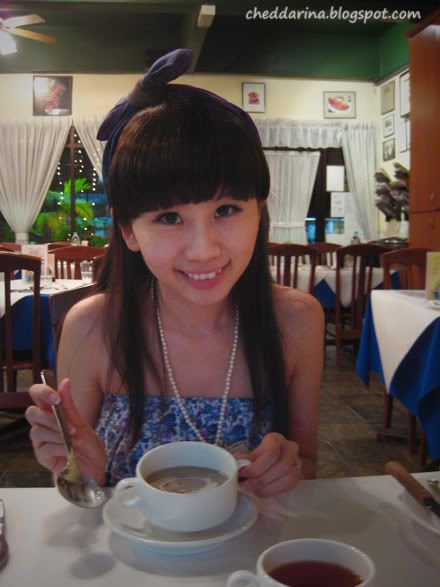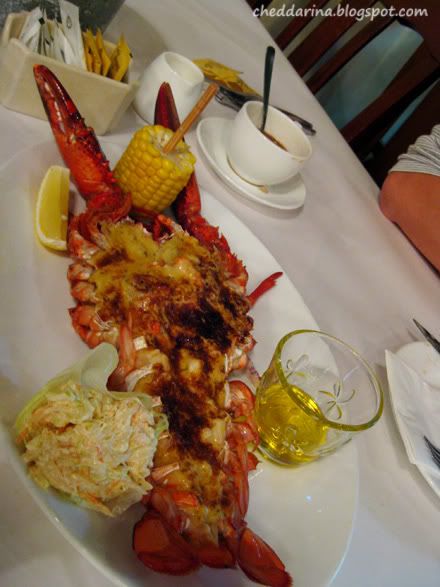 The star of the night! Here comes our Atlantic lobster in Tarragon butter baked style.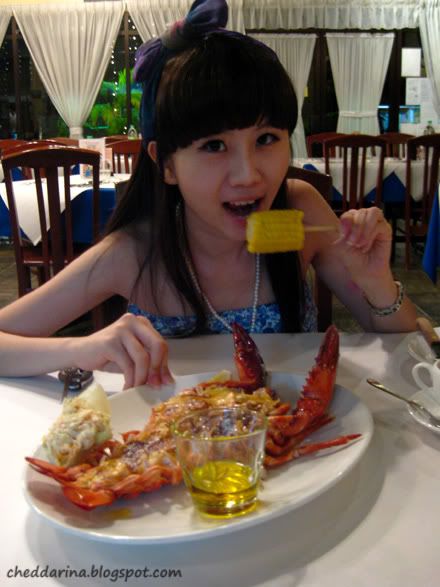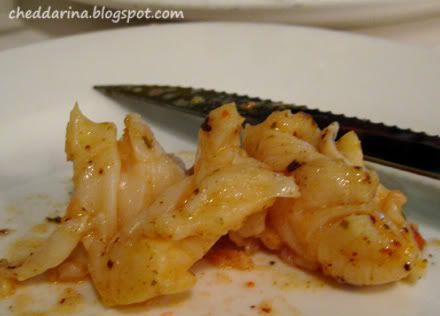 The lobster was so fresh and springy but not as good as what I expected. I should have ordered the char-broiled or simmered style for the original taste.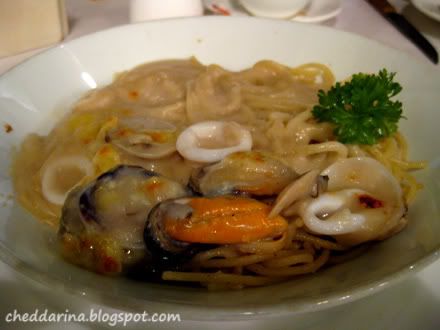 We were wondering whether we ordered too small of a baby lobster, but after finishing up the spaghetti, we were stuffed!!
I forgot to take photos of the dessert!!! But it was just nothing special because a lobster set dinner for two priced at RM128 is considered super cheap already.

How can birthday be perfect without birthday cake?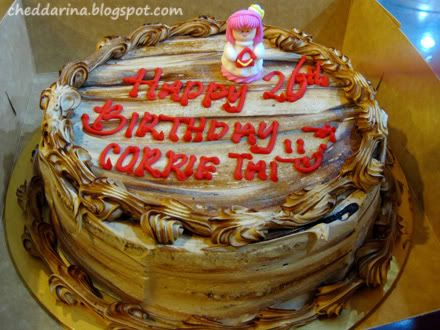 Hubby bought me a cake. He was funny enough as he forgot the cake he chose and bought was actually a hazelnut cake but told everyone it was a peanut cake. OMG!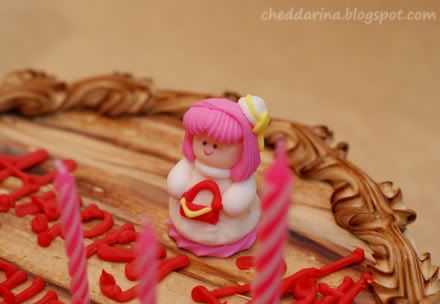 Hubby got me a cute doll cake décor and said this looked like me with the fake fringe.
Next year birthday must put only ONE candle so I no need to reveal my age. Haha!
Hubby, thanks for your dedication in making me a memorable birthday.
And not to forget my family that prepared special seafood dinner for the celebration as well as the birthday gifts and angpows.
I love you all!